#PrideMonth 🌈Intersex Recommendations
It's Pride Month here in the UK – a time to celebrate and raise awareness for the experiences of those who identify as part of the LGBTQ+ Community. 🌈 It's also when corporations put rainbows on everything and think that's enough to convince you you're an ally. Here at Waypoint Books, we actively recommend LGBT+, BIPOC and Disability Rep books all year round. And because we like to be extra, we've got a collection of recommendations for each identity.
This is a list of Intersex Books, with themes, characters and conversations about the Intersex experience. But if you think we've missed an important Intersex Rep book, make sure to comment or message us!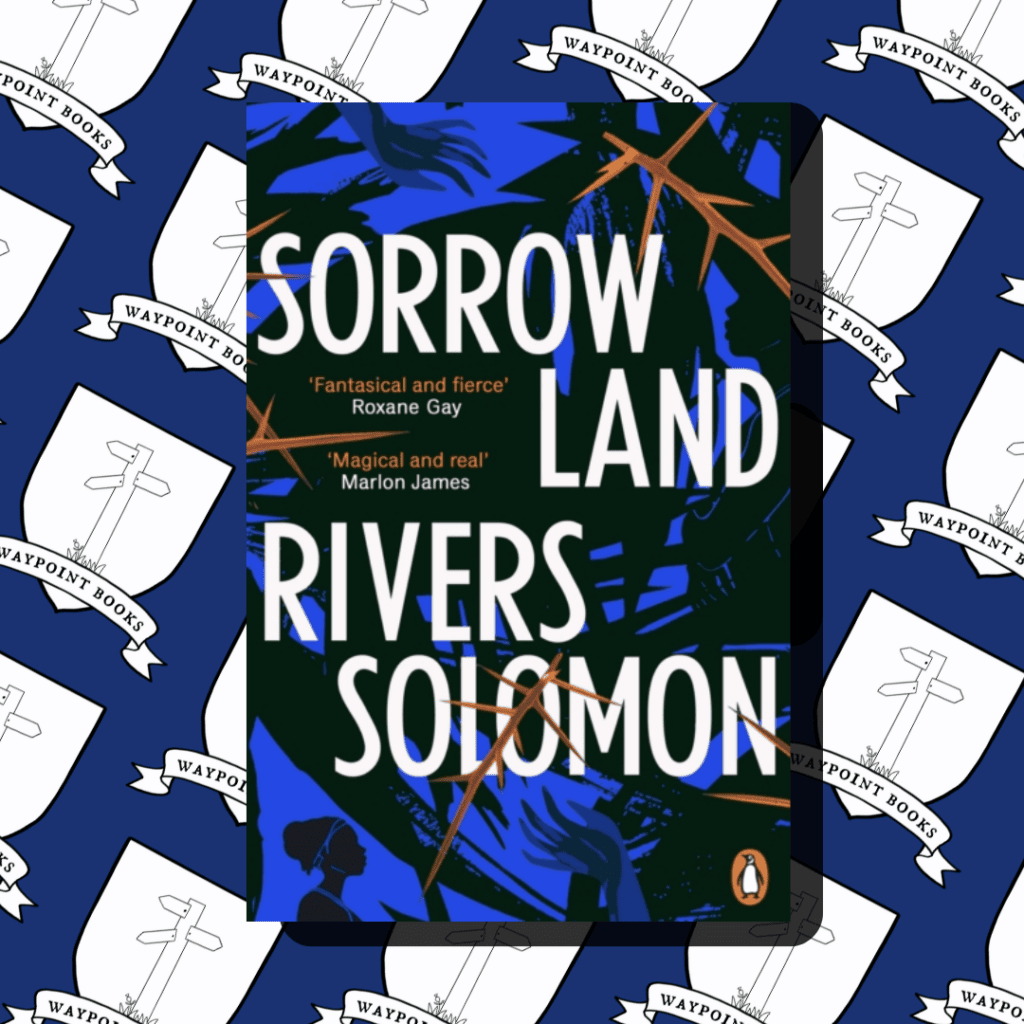 Sorrowland by Rivers Solomon
Sorrowland by Rivers Solomon follows Vern – an Intersex character raised female. Vern is seven months pregnant, desperate to escape the strict religious compound for the shelter of the woods. But even when she does make her escape, has her twins and swears off the influences she's been tied to, the community that refuses to let her go hunts her down and forces her to unleash a dark brutality. To understand what is happening to her, and protect her small family, Vern must face the past and a troubling future outside the woods. Finding the truth will mean uncovering the secrets of the compound she fled but also the violent history of America that produced it.
We also recommend The Deep and An Unkindness of Ghosts by Rivers Solomon, which also follow Intersex themes and characters within their BIPOC mythologies and literary story-telling style.
It Came from the Closet by Joe Vallese
Horror movies hold a complicated space in the hearts of the queer community: historically misogynist, and often homo- and transphobic, the genre has also been inadvertently feminist and open to subversive readings. Common tropes—such as the circumspect and resilient "final girl," body possession, costumed villains, secret identities, and things that lurk in the closet—spark moments of eerie familiarity and affective connection. Still, viewers often remain tasked with reading themselves into beloved films, seeking out characters and set pieces that speak to, mirror, and parallel the unique ways queerness encounters the world.
It Came from the Closet features twenty-five original essays by writers speaking to this relationship, through connections both empowering and oppressive. From Carmen Maria Machado on "Jennifer's Body", Jude Ellison S. Doyle on "In My Skin", Addie Tsai on "Dead Ringers", and many more, these conversations convey the rich reciprocity between queerness and horror.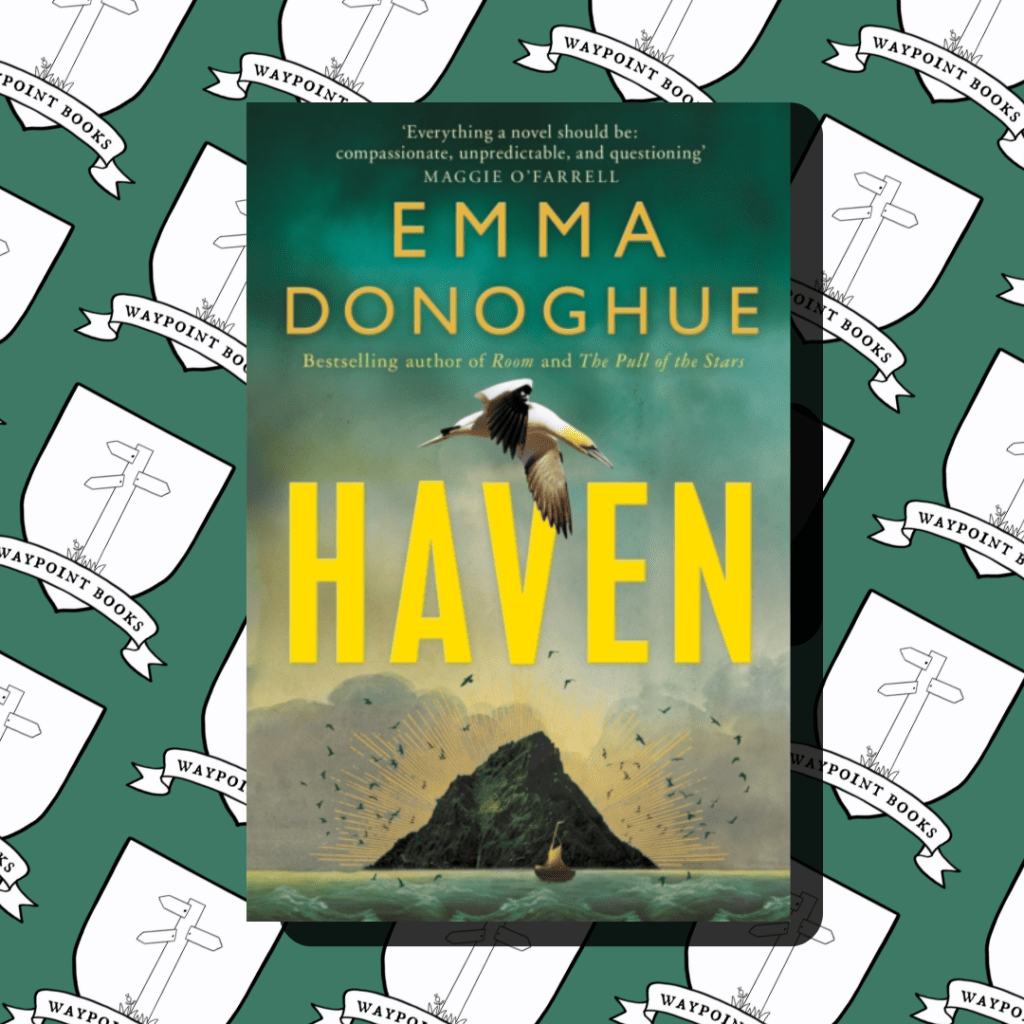 Haven by Emma Donoghue
Haven by Emma Donoghue is set in 17th Century Ireland and follows a scholar and priest called Artt. He has a dream telling him to leave the sinful world behind, so, with two monks, he rows down the river Shannon in search of an isolated spot in which to found a monastery. Drifting out into the Atlantic, the three men find an impossibly steep, bare island inhabited by tens of thousands of birds and claim it for God. This island is now known as Skellig Michael, and with Donoghue's trademark world-building and psychological intensity, the history and survival themes take flight.
Before We Were Trans by Dr Kit Hayem
Today's narratives about trans people tend to feature individuals with stable gender identities that fit neatly into the categories of male or female. Those stories, while important, fail to account for the complex realities of many trans people's lives.  

Before We Were Trans by Dr Kit Hayem illuminates the stories of people across the globe, from antiquity to the present, whose experiences of gender have defied binary categories. Blending historical analysis with sharp cultural criticism, trans historian and activist Kit Heyam offers a new, radically inclusive trans history, chronicling expressions of trans experience that are often overlooked, like gender-nonconforming fashion and wartime stage performance. Before We Were Trans  transports us from Renaissance Venice to seventeenth-century Angola, from Edo Japan to early America, and looks to the past to uncover new horizons for possible trans and intersex futures.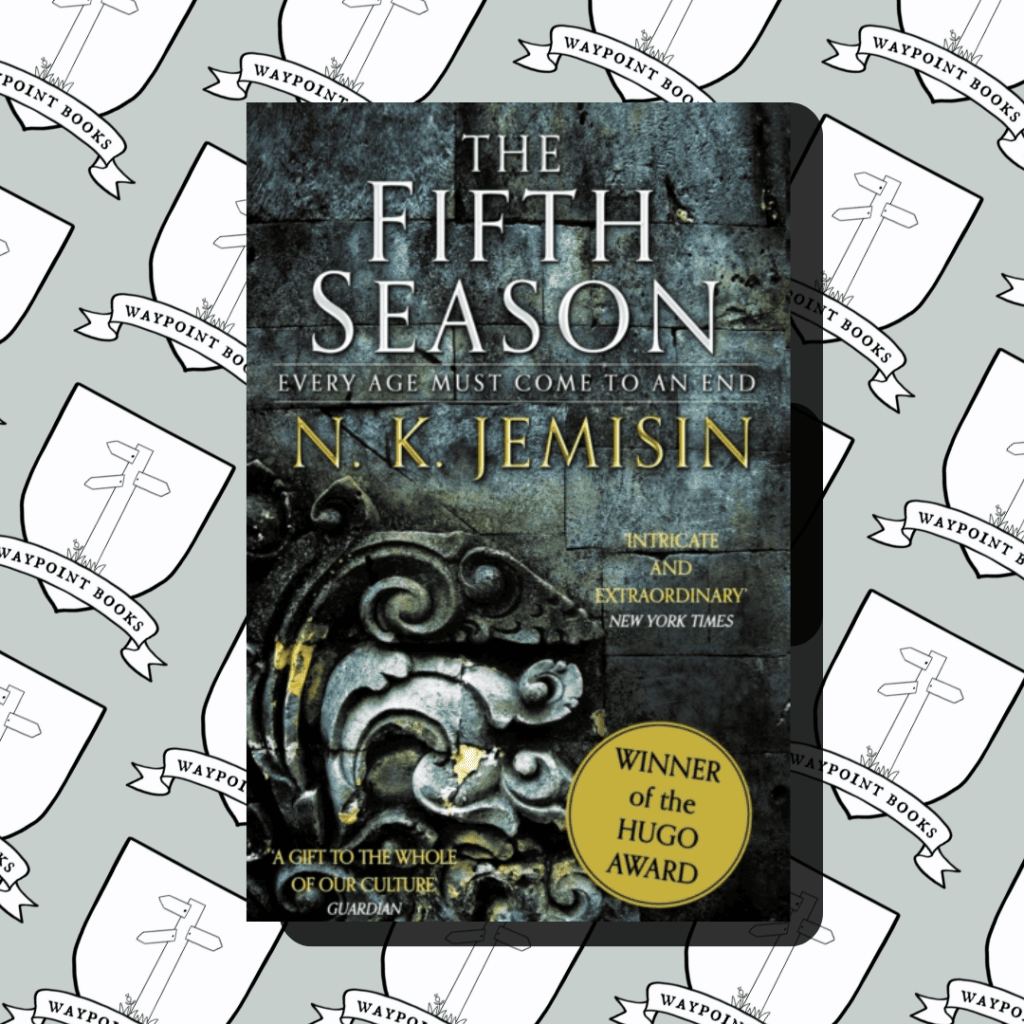 The Fifth Season by NK Jemisin
The first in a brutal High Fantasy trilogy, The Fifth Season which won the Hugo Award for Science Fiction and Fantasy, follows a collection of people with the ability to control the earth. They can wave away quakes, they can freeze people to death, some can even turn you to stone. But the earth is out of balance, and the society which held it together is crumbling. And this book is BRUTAL as it looks at the incredibly human responses to lack of resources and troubling times. The sequels, The Obelisk Gate and The Stone Sky are also available via Waypoint.
The Bone Ships by RJ Barker
The Bone Ships by R J Barker was recommended to us by Hannah from The Bookworm's Feast (one of our favourite collaborators for Waypoint type things), as this is a series they really enjoyed. Full of pirates, honour, glory and warfare, this is the first in a great trilogy. For generations, the Hundred Isles have built their ships from the bones of ancient dragons to fight an endless war. The dragons disappeared but the battles persisted. Now the first dragon in centuries has been spotted in far-off waters, and both sides see a chance to shift the balance of power in their favour.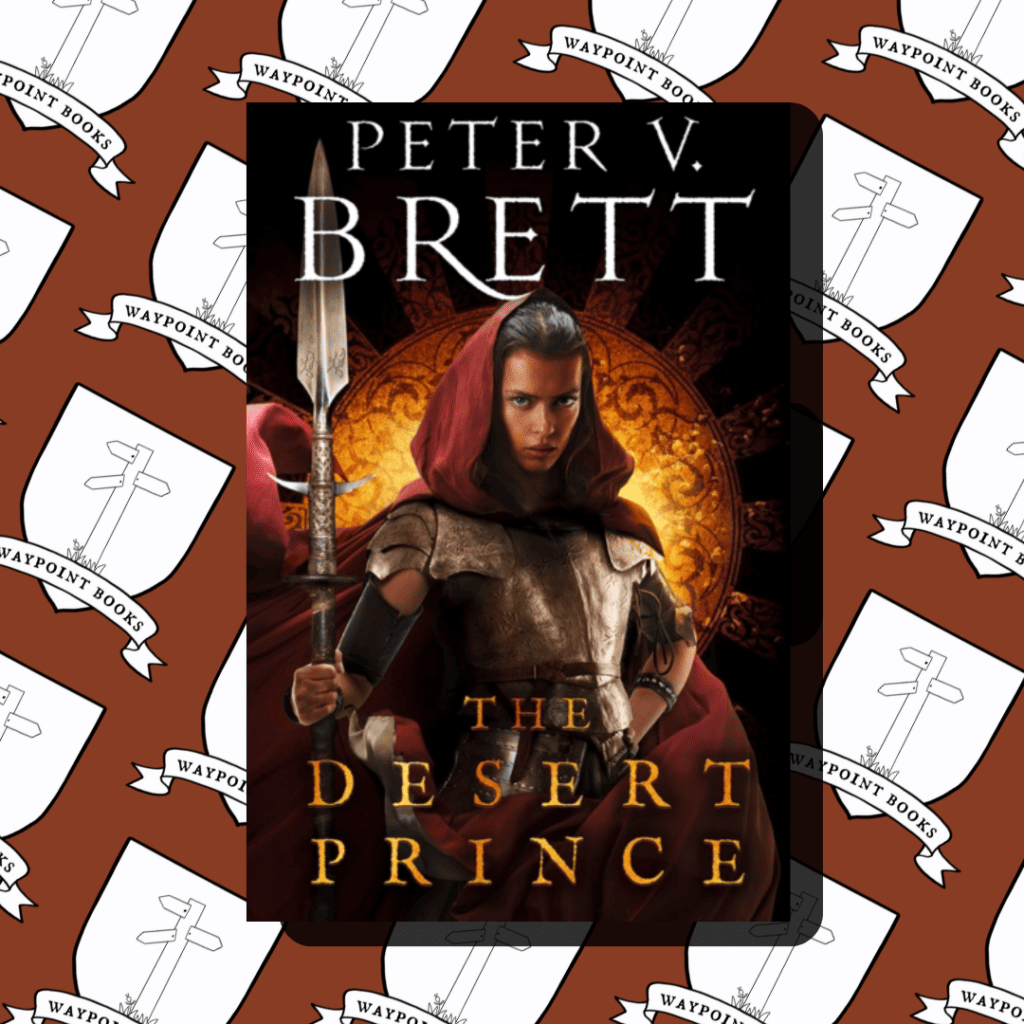 The Desert Prince by Peter V. Brett
The Desert Prince by Peter V. Brett was recommended to us by Lizzie from Bombadil's Bookish Things, another wonderful collaborator. From the same world as Brett's Demon Cycle series, a new generation of epic fantasy adventures awaits. Fifteen years since the war with the demons ended, the heroes have become nothing more than legends. However, for Olive, Princess of Hollow, and Darin, son of the man who saved the world – fresh and dark challenges await them. Not all the demons are gone, and beyond the wards there are those who hunger for revenge.
Make sure to keep an eye out for the rest of our #PrideMonth recommendations! And treat yourself to something from Waypoint Books today!