Women's History Month Recs: Non Fiction!
It's Women's History Month, a time to celebrate women's contributions to history, culture, society, politics, science and art. It's time to reflect on those who may be overlooked, to champion those who've become unsung heroines of our generation, standing proud on the shoulders of women who've come before. It's a time to learn. And with those thoughts in mind, I wanted to recommend you some great non-fiction reads for you to enjoy in March. (And the rest of the year, obviously).
Manifesto by Bernardine Evaristo
Evaristo was iconic even before she became the first Black Authoress to win the Booker Prize in 2019. Her powerful prose, delectable novels-in-verse and honest captioning of feminism and femininity make her 'radically honest' memoir one worth noting. Manifesto is her debut in the non-fiction realm, exploring her life and career (thus far). Girl, Woman, Other was one of my favourite reads in its year of release, being both funny and heartwrenching, and I would high recommend that read as well.
In Search of Mary Secole by Helen Rappaport
Having been raised in Jamaica and worked in Panama, Mary Seacole came to England in the 1850s and volunteered to help out during the Crimean War. When her services were turned down, she financed her own expedition to Balaclava, where she earned her reputation as a nurse and for her compassion. Popularly known as 'Mother Seacole', she was the most famous Black celebrity of her generation – an extraordinary achievement in Victorian Britain. She regularly mixed with illustrious royal and military patrons and they, along with grateful war veterans, helped her recover financially when she faced bankruptcy. However, after her death in 1881, she was largely forgotten for many years.
More recently, her profile has been revived and her reputation lionised, with a statue of her standing outside St Thomas's Hospital in London and her portrait – rediscovered by the author – is now on display in the National Portrait Gallery. In Search of Mary Seacole is the fruit of almost twenty years of research by Helen Rappaport into her story. The book reveals the truth about Seacole's personal life and her 'rivalry' with Florence Nightingale, along with much more besides. Often the reality proves to be even more remarkable and dramatic than the legend.
Mediocre by Ijeoma Oluo
Mediocre is an ambitious survey of the last century of American history, within which Oluo answers that question by pinpointing white men's deliberate efforts to subvert women, people of color, and the disenfranchised. Through research, interviews, and the powerful, personal writing for which she is celebrated, Oluo investigates the backstory of America's growth, from immigrant migration to our national ethos around ingenuity, from the shaping of economic policy to the protection of sociopolitical movements that fortify male power. In the end, she shows how white men have long maintained a stranglehold on leadership and sorely undermined the pursuit of happiness for all.
After Agatha: Women Write Crime by Sally Cline
After Agatha: Women Write Crime is the first book to examine how British, American, and Canadian female crime writers pursue their craft and what they think about crime writing. Hundreds of women who identified as lesbian, bisexual, heterosexual, able-bodied, disabled, feminist, left or right wing, who were black or white, who had experienced violence, sexism, homophobia or racism, and who came from big cities or small country villages had one thing in common: they read crime novels.
The book explores why so many women who face fear and violence in their daily lives, should be so addicted to crime fiction, many of which feature extreme violence. The book analyzes why criminal justice professionals including police officers, forensic scientists, probation officers, and lawyers have joined traditional detective writers in writing crime. It examines the explosions of crime writing by women between 1930 and today. It highlights the UK Golden Age women writers, the 1950s American women novelists, the 80s experimental trio, Marcia Muller, Sara Paretsky, and Sue Grafton, who created the first female American private Investigators, and the important emergence of female police protagonists, as well as those central characters who for the first time were lesbian, disabled, black, or ethnic minority. After Agatha also examines the significant explosions of domestic noir thrillers and forensic science writers.
Inferior (and Superior) by Angela Saini
Angela Saini is one of my favourite non-fiction authors, so this next bit of review is even more biased than it would be usually. Inferior looks at gender wars with the same ferocious tenacity as Superior does race. Shedding light on controversial research, and investigating the biological, psychological and anthropological arguments that have built the gender gaps as they stand in modern society; Angela Saini takes readers through an extraordinary journey to uncover how women are being rediscovered. Each chapter is written with such care, and such consideration for the discourse around contentious topics, whilst remaining honest and authorative. If you read one (or two) non fiction books this year – put these at the top of your priority list.
On Violence and On Violence Against Women by Jacqueline Rose
Why has violence, and especially violence against women, become so much more prominent and visible across the world? To explore this question, Jacqueline Rose tracks the multiple forms of today's violence – historic and intimate, public and private – as they spread throughout our social fabric, offering a new, provocative account of violence in our time. From trans rights and #MeToo to the sexual harassment of migrant women, from the trial of Oscar Pistorius to domestic violence in lockdown, from the writing of Roxanne Gay to Hisham Mitar and Han Kang, she casts her net wide. What obscene pleasure in violence do so many male leaders of the Western world unleash in their supporters? Is violence always gendered and if so, always in the same way? What is required of the human mind when it grants itself permission to do violence? On Violence and On Violence Against Women is a timely and urgent agitation against injustice, a challenge to radical feminism and a meaningful call to action.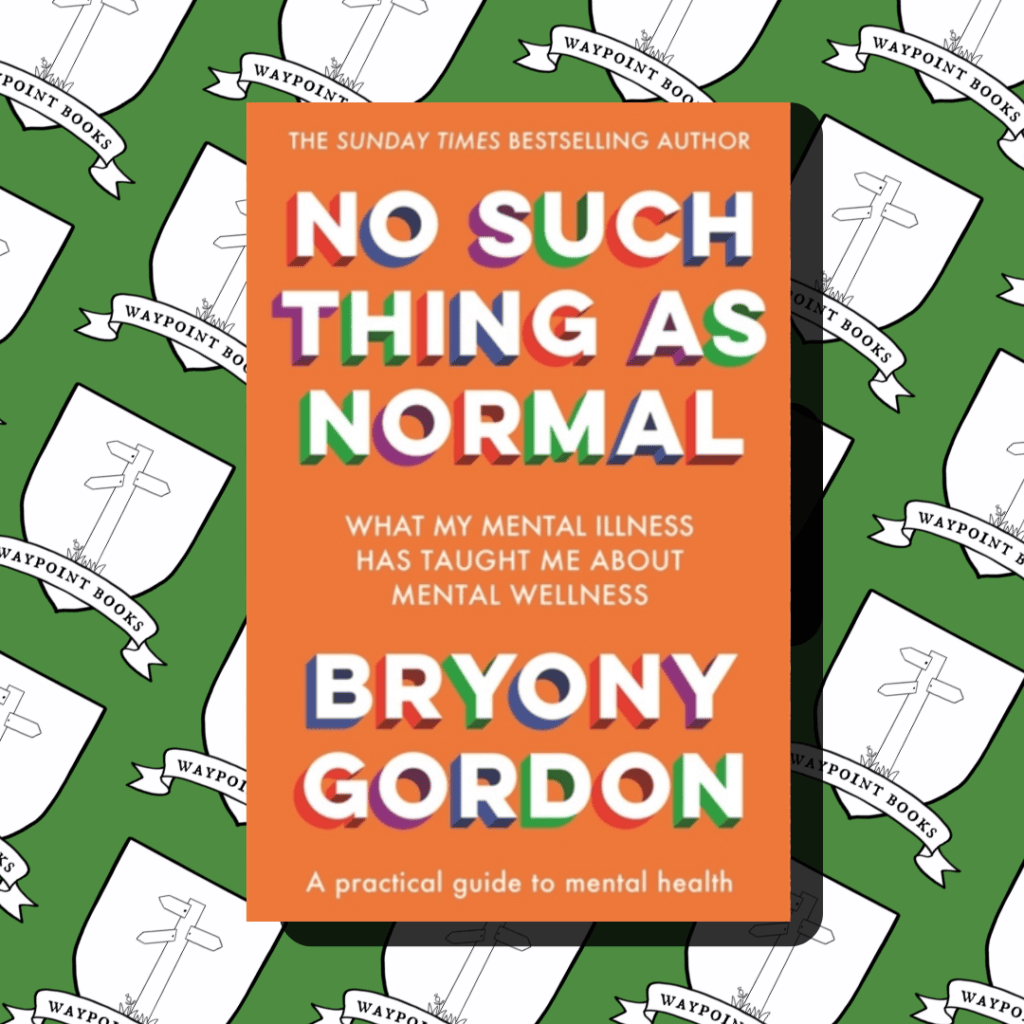 No Such Thing as Normal by Bryony Gordon
From depression and anxiety to personality disorders, one in four of us experience mental health issues every year and, in these strange and unsettling times, more of us than ever are struggling to cope. In No Such Thing As Normal, Bryony offers sensible, practical advice, covering subjects such as sleep, addiction, worry, medication, self-image, boundary setting, therapy, learned behaviour, mindfulness and, of course – as the founder of Mental Health Mates – the power of walking and talking. She also strives to equip those in need of help with tools and information to get the best out of a poorly funded system that can be both frightening and overwhelming. The result is a lively, honest and direct guide to mental health that cuts through the Instagram-wellness bubble to talk about how each of us can feel stronger, better and just a little bit less alone.
(M)Otherhood: On the Choices of Being a Woman by Pragya Agarwal
In a world where women have more choices than ever, society nevertheless continues to exert the stigma and pressures of less enlightened times when it comes to childbirth, defining women by whether they embrace or reject motherhood, and whether they can have children or not. Dr Pragya Agarwal uses her own varied experiences and choices around motherhood to examine the broader societal and scientific factors that drive how we think and talk about this issue – including education, economic status, feminism, race and more. Extremely open in its honesty and meticulously researched, (M)otherhood makes a powerful argument for the need to tackle society's obsession with women's bodies and fertility – and urgently.
Not sated? We've got LOADS more great Non Fiction books written by women – click the link here to find more or if you're looking for a specific title, contact us here and we'll get back to you as soon as we can!