The Beautiful Ones by Silvia Moreno Garcia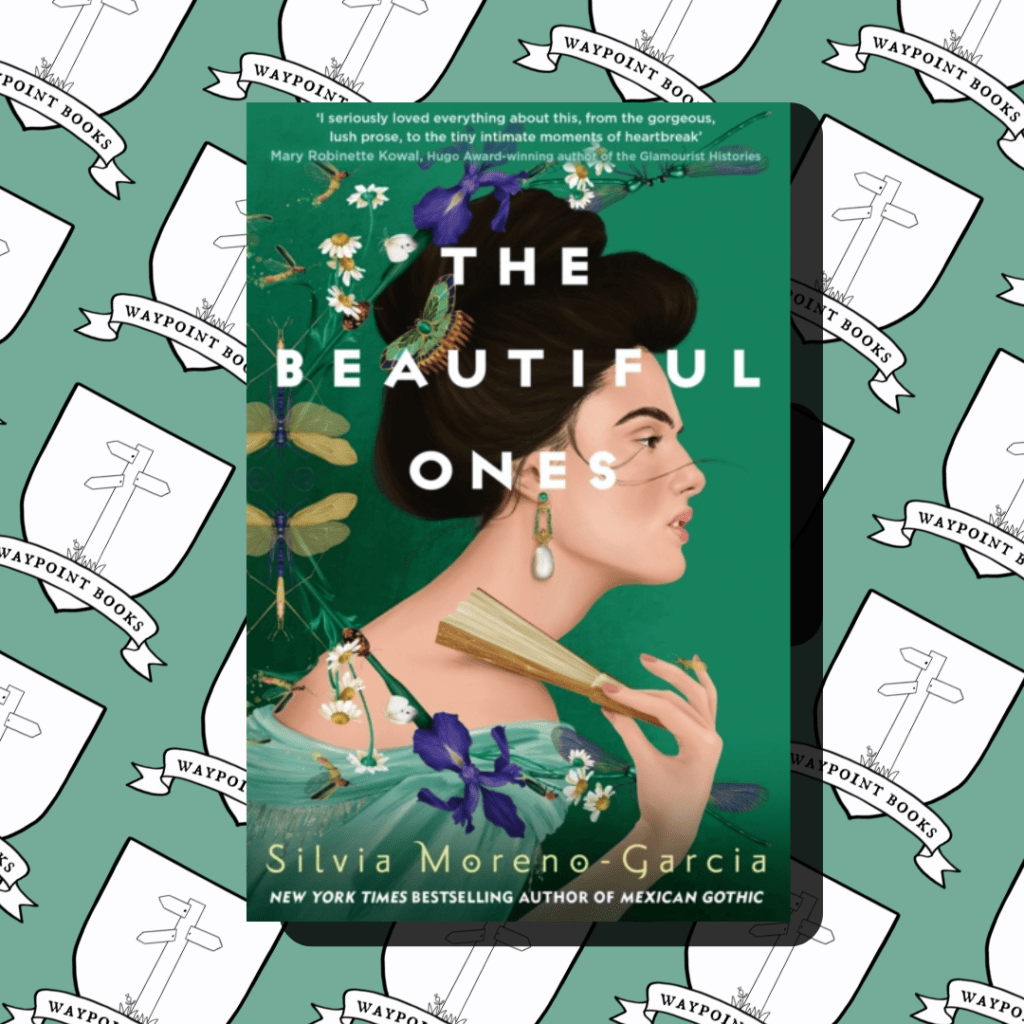 Synopsis: 
From the New York Times bestselling author of Mexican Gothic comes a sweeping romance with a dash of magic.
They are the Beautiful Ones, Loisail's most notable socialites, and this spring is Nina's chance to join their ranks, courtesy of her well-connected cousin and his calculating wife. But the Grand Season has just begun, and already Nina's debut has gone disastrously awry. She has always struggled to control her telekinesis—neighbours call her the Witch of Oldhouse—and the haphazard manifestations of her powers make her the subject of malicious gossip.
When entertainer Hector Auvray arrives to town, Nina is dazzled. A telekinetic like her, he has travelled the world performing his talents for admiring audiences. He sees Nina not as a witch, but ripe with the potential to master her power under his tutelage. With Hector's help, Nina's talent blossoms, as does her love for him.
But great romances are for fairytales, and Hector is hiding a truth from Nina—and himself—that threatens to end their courtship before it truly begins. The Beautiful Ones is a charming tale of love and betrayal, and the struggle between conformity and passion, set in a world where scandal is a razor-sharp weapon.
TW: Violence, Blood, Emotional Abuse/Manipulation. 
"It was not effortlessly. It tore me apart, but the poison has bled out."

Silvia Moreno Garcia, The Beautiful Ones
There isn't a single form of Gothic wonder that Silvia Moreno Garcia could not turn her hand to. Mexican Gothic was the perfect counterbalance to the traditional ghost stories of old, and The Beautiful Ones is the gothic romance I have yearned for. 
There are four key characters I wish to talk about; the first is Valerie. Spiteful, vindictive, vicious Valerie is a Beautiful One. A woman of good breeding, good manners and good name – caught in a marriage she loathes. Ten years ago dreamed of being with her lover Hector, a talented entertainer using his telekinesis to take the aristocracy by storm. But it wasn't meant to be. Forced into a marriage to save her family, she cut ties with Hector. But Hector never forgot her. The book opens with Hector imagining what it would be like to see Valerie again. He is very different to the man she rejected all those years before; but his love for her hasn't changed. It's the same fiery passion which has seen him through the hardest of times. But when Valerie fails to turn up to a party, Hector instead is introduced to Nina, cousin to Valerie's husband and Hector's last chance to spend time with Valerie. Nina is new to the city, and desperate for the passionate love she has read about in books. She's heard of Hector, and his talent. She also has a telekinetic ability, and she hopes he can teach her how to control it.
Can you see where this is going?
As someone who doesn't love Love Triangles, this one was utter perfection. Even the unlikeable characters *cough* Valerie *cough* were authentic and empathetic. I pitied, loved and admired them in equal measure. But I said four key characters didn't I? Well, I won't go into the main crux of the plot because I'd hate to spoil it for you, so I'll keep the key antagonist as a surprise but – Etienne. I need to tell you about Etienne.
Friend to Hector, and present for the destruction Valerie wrought on him ten years ago, Etienne is a classic rogue. He spends his time in bars drinking, listening to music and wishing he could escape his bourgeoisie existence without actually giving up his land, money or title. He is the breath of fresh air this novel needed so that the romance didn't become stifling. He was by far my favourite character, for his charm and wit (and mainly for his sarcastic remarks at every given opportunity).
The critiques are correct when they say this novel is razor-sharp. I was on the edge of my seat for the entire reading. Would this be Nina's villain origin story? Would true love win out? I didn't know and I was so excited to find out. This for those looking for a historical romance with *tension* but not necessarily wanting it to be spicy. Other than kissing, there isn't much sexual content.
I can't wait for you to read this one. It was an immediate five stars. Loved it. LOVED it.