Happy International Women's Day! Underrated Feminist Fiction
Feminists come in all shapes, sizes and colours – it's no surprise that feminist fiction is the same. The downside of that is, some stories get overlooked – but never fear. I'm here with a great list of feminist fiction you can read and enjoy in celebration of International Women's Day! These stories each, in their own, preach against the patriarchy and the oppressive nature of different societies – historic and modern. They also range in genre, so if you need a gateway into something you're nervous about, feel free to contact us with a question. And if you have any queries about Content/Trigger Warnings, you can always message us here.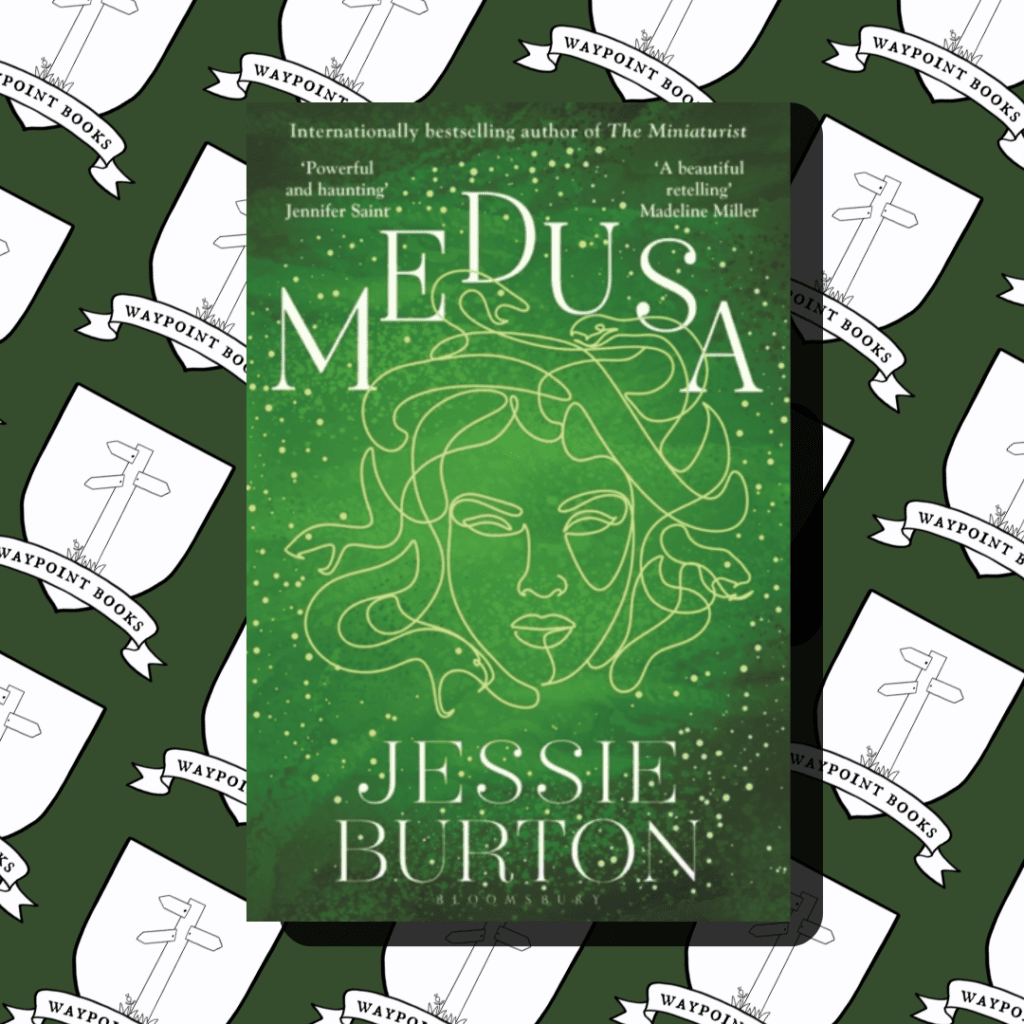 Medusa by Jessie Burton
A villain, a monster, a woman – whatever your preconceptions of Medusa are, Burton will subvert them. In this beautiful narrative, Medusa is a young woman, sexually assaulted by Posiden, and in hiding from the world. Her older sisters can fly, and can escape daily to hunt and socialise, leaving her behind – lost and alone. But when a young boy arrives on her island, she sparks a friendship with him. His name? Perseus.
Medusa is a beautifully crafted story about the persecution and shame sexual assault victims feel, it's poignant and sad, using myth as a metaphor for a modern world where women are slut shamed for the behaviour and cruelty of others. Burton does not shy away from the crueller elements of this myth, but does take the time to take wonderful creative license with the story. It's a five star recommendation whether you're a fan of legends or historical fiction.
One for All by Lillie Lainoff
Another great novel which subverts the original story is One for All by Lillie Lainoff. This novel is a gender-bent retelling of the Three Musketeers, in which a girl with chronic illness trains to be a musketeer, uncovers sisters, promotes sisterhood and self-love. Written by an Own Voices author, this fun, fast-paced novel looks at really important feminist topics in a way that is accessible to a wider audience. For all those women who fought to work in industries 'made for men' – we raise our swords!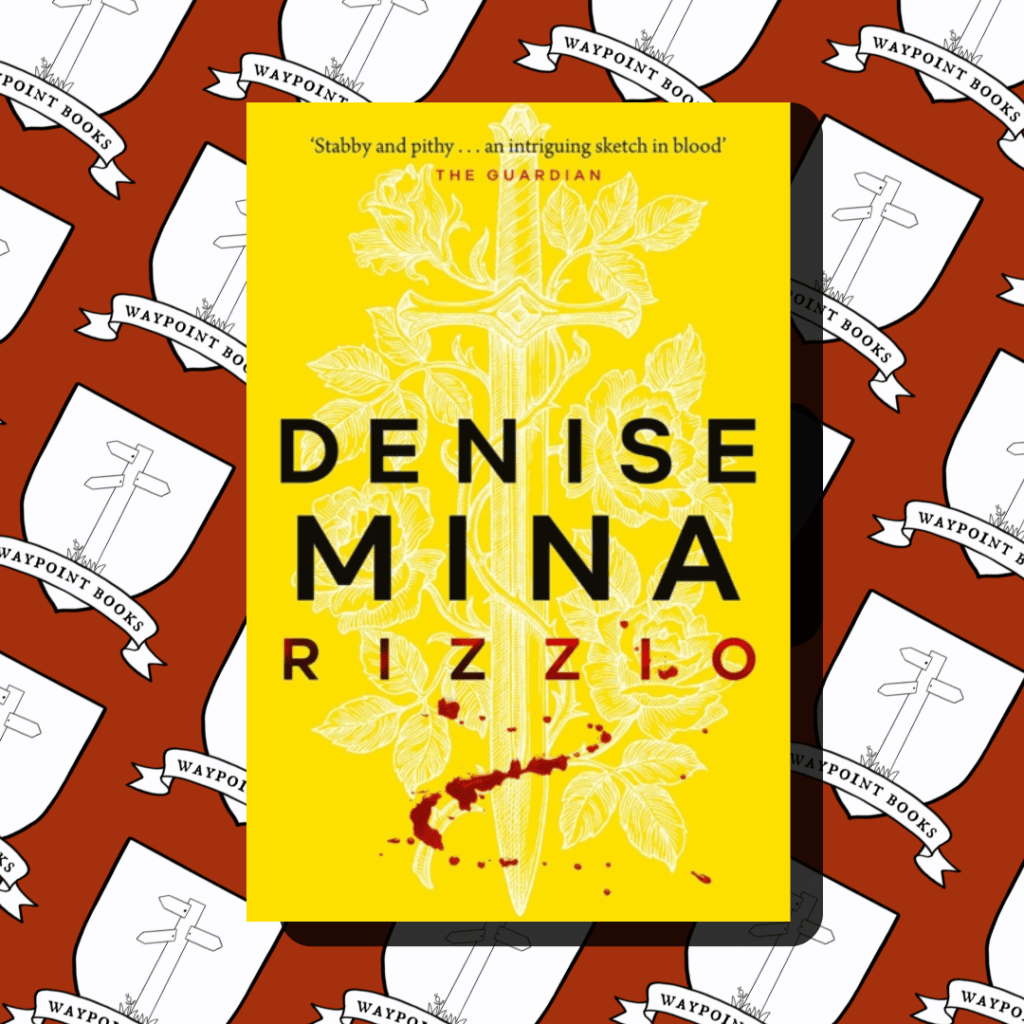 Rizzio by Denise Mina
Rizzio by Denise Mina follows a whole host of characters during the reign of Mary, Queen of Scots – a patriarchal society led by a pregnant woman. Rizzio, the titular character, was famously murdered during a coup organised by his lover – one of the few men that Mary trusted and respected. But at the heart of this story is all the women who helped Mary escape the brutal force and destruction of the men around them.
The sharp writing style brings something fresh to a genre which can feel (and I really did try and find a better way of saying this) dated. It reads more like a Shakespearean tragedy for a modern audience, with some of the most cutting and direct descriptions. I think you'll adore it. And it's less than 200 pages.
Lessons in Chemistry by Bonnie Garmus
Lessons in Chemistry follows chemist Elizabeth Zott is not your average woman. In fact, Elizabeth Zott would be the first to point out that there is no such thing as an average woman. But it's the early 1960s and her all-male team at Hastings Research Institute takes a very unscientific view of equality. Except for one: Calvin Evans; the lonely, brilliant, Nobel–prize nominated grudge-holder who falls in love with—of all things—her mind. True chemistry results. Laugh-out-loud funny, shrewdly observant, and studded with a dazzling cast of supporting characters, Lessons in Chemistry  is as original and vibrant as its protagonist.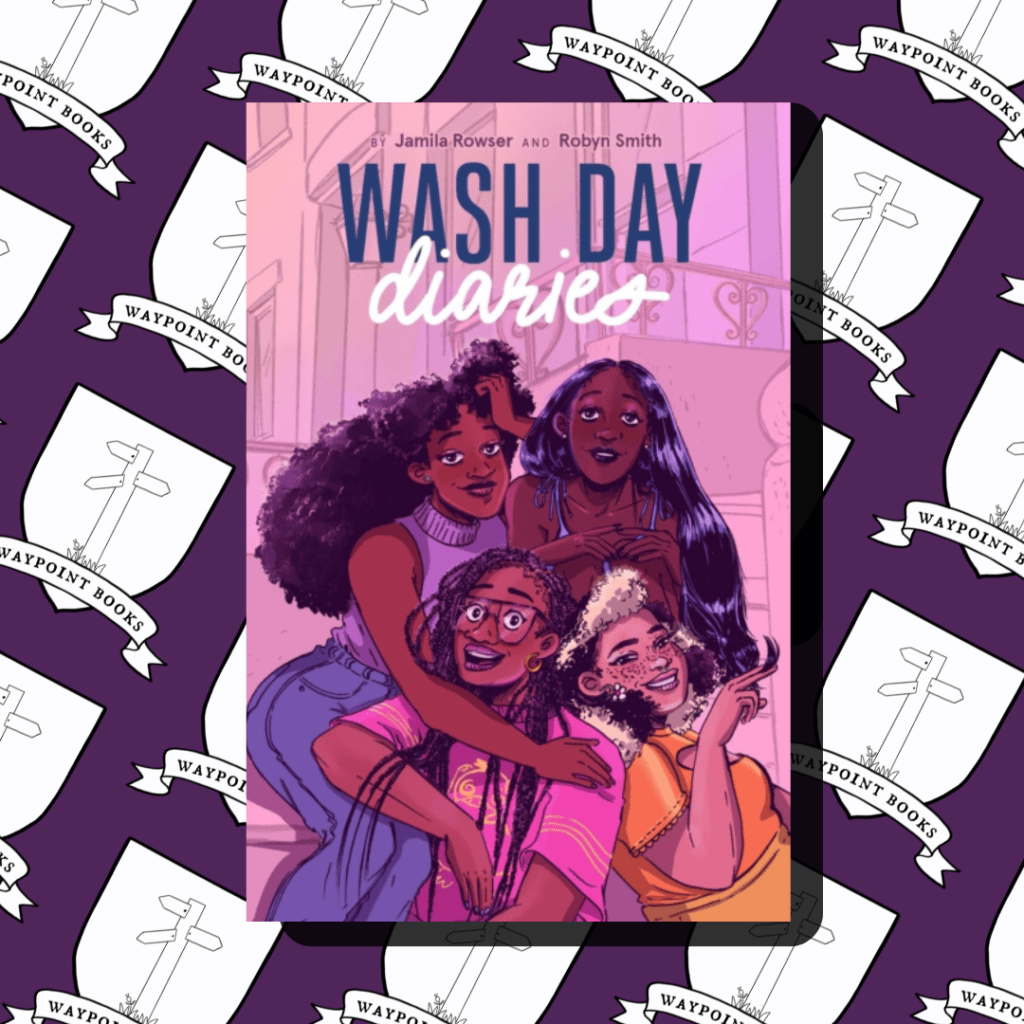 Wash Day Diaries by Jamila Rowser and Robyn Smith
Wash Day Diaries is wonderful. That's it. That's the review. Oh you want more explanation? Okay, but only because you asked nicely. Want to follow four beautiful women as they take care of their Black hair in a variety of ways, whilst also exploring their mental health, relationships with men, their friends and themselves, which culminates in a charming story about self-love and the power of friendship? Whilst also giving GREAT representation of the diaspora of Black women? This is it. All future books which try will be held up to this bar. The artwork is beautiful, the characters are individual and fun, and the voice of the narrative has so much heart. I adored it, and I think you will too.
Get a Life, Chloe Brown by Talia Hibbert
Get a Life, Chloe Brown follows a plus-size, chronic pain sufferer Black woman who has a near-death experience that forces her to stop hiding from the world, and try and live a little more. Her building manager, Red, has lived a lot. He's got bad-boy vibes, a leather jacket, and a penchant for painting with his shirt off (which Chloe has definitely not noticed from her window). With Red's help, Chloe checks off some adventures from her list, and discovers that (most of the time anyway) it's more about the journey! I love the sex-positive endorsement of this romance, modern voice, and sisterly love. This is the first in a trilogy of funny, smart, empathetic sisters all with their own representation of disability. Put Get a Life, Chloe Brown in your basket right now, and thank me later.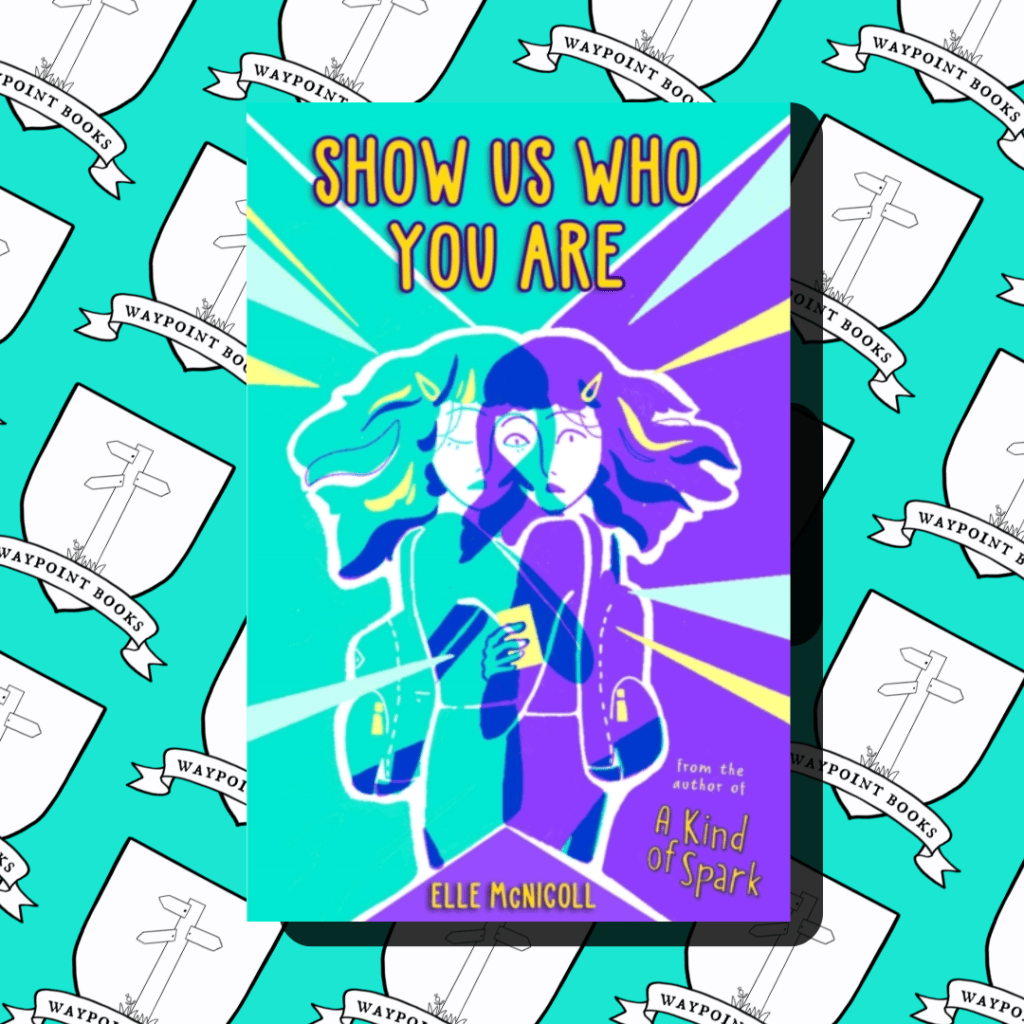 Show Us Who You Are by Elle McNicoll
Written by a neurodivergent Own Voices author, Show Us Who You Are follows our main character, Cora, who is working with Pomegranate, a company who are looking to make holograms of your recently deceased loved ones so that you can converse with them after they've gone. But Pomegranate has a darker motive and use, one that is trying to silence Neurodiversity. I loved this speculative take on a feminist topic, accessible for all readers and wonderfully written.
Slay by Brittney Morris
Slay is another feminist, speculative novel, following a young woman who has created a Black game as a safe space for Black players. But when a young man is murdered "because of the game", the safe space is threatened. This story deals with racism on an international and insular level, looking at microaggressions within friendship groups as well as media sensationalism. Morris is a BIPOC author, who has also written The Cost of Knowing.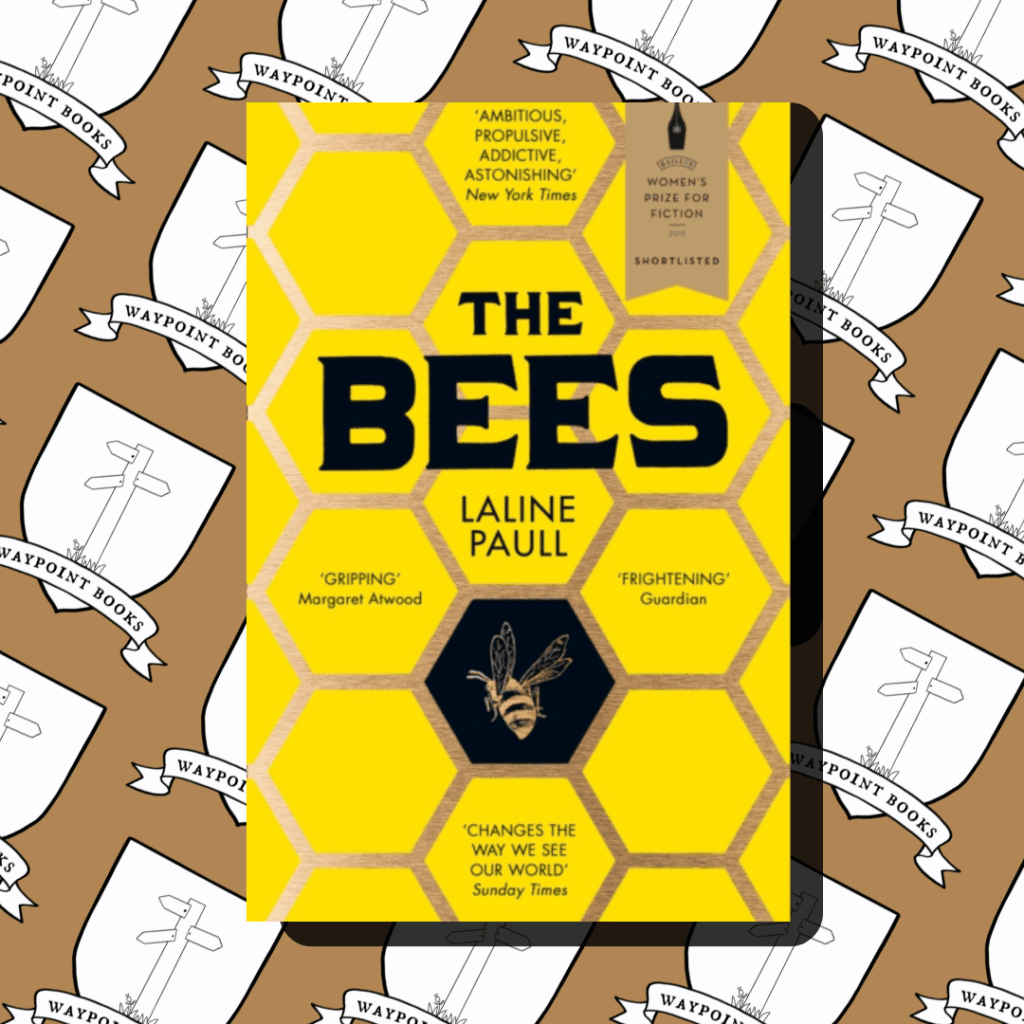 The Bees by Laline Paull
Laline Paull has recently been nominated for the Women's Fiction Award for Pod, but the underrated novel that I want to talk about of theirs is The Bees. It shouldn't surprise you to learn that this is a book about bees – specifically Flora, who is a worker bee who seems to be mutating (something bees cannot usually do). It allows Flora to explore other roles for herself, and commit a crime in her bee community. It sounds wild, I know. But this exploration of responsibility, oppression and even identity conformity is still as relevant today as it has ever been. Paull's writing style is fluid and intriguing, and I wouldn't be surprised if this novel has you in tears by the end.
Iron Widow by Xiran Jay Zhao
The boys of Huaxia dream of pairing up with girls to pilot Chrysalises, giant transforming robots that can battle the mecha aliens that lurk beyond the Great Wall. It doesn't matter that the girls often die from the mental strain.
When 18-year-old Zetian offers herself up as a concubine pilot, it's to assassinate the ace male pilot responsible for her sister's death. But she gets her vengeance in a way nobody expected—she kills him through the psychic link between pilots and emerges from the cockpit unscathed. She is labelled an Iron Widow, a much-feared and much-silenced kind of female pilot who can sacrifice boys to power up Chrysalises instead.​ A story that champions female rage, fights against patriarchal ideals, and isn't afraid of a little bloodshed – we salute you.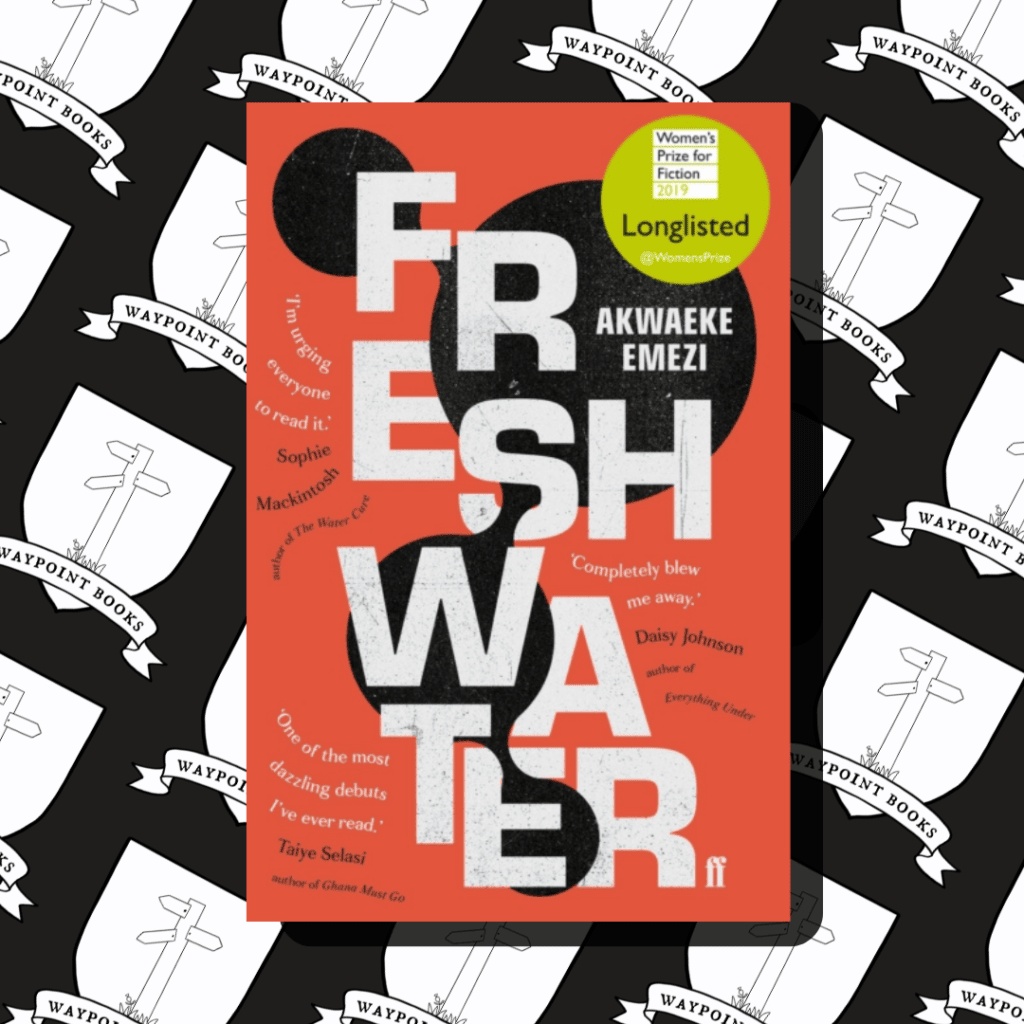 Freshwater by Akwaeke Emezi
Another Women's Prize for Fiction Longlistee – Freshwater is Emezi's debut novel exploring the surreal experience in having a fractured self. This novel is deeply upsetting and dark – but illuminates how we construct our identities. Following Ada, a young Nigerian woman, as she develops separate selves – with the voice of something dark speaking to her, giving her separate selves more agency. After a traumatic assault, Ada finds herself fading into the background of her own mind as her other selves move into control, taking Ada's life in a dangerous direction.
Emezi is known for their dazzling writing style and ferocious energy, a modern literary voice who has collected so many accolades that you'll need to take the time to explore their website more thoroughly to keep track of them. The content warnings for this novel in particular are LONG, so please check out the Freshwater description to find more.