Did someone say 'Friday the 13th?'
From devilishly gothic novels to straight-up slashers, we're a firm believer in that there's a horror trope out there for everyone. Are you looking for your final girl? Want to get lost in the woods? Or maybe it's finally time you found the revenge you've been waiting for… This is a list of some of our favourite and highly anticipated horrors – all a perfect way to spend your Friday the 13th.
Mina and the Undead by Amy McCaw
Let's start with something – well, gentle is probably the wrong adjective for this context. But not as dark as some of the horrors further down this list. Mina and the Undead is the first in McCaw's vampy series, which is peppered with classic horror references and tropes. A YA horror, this book is set in New Orleans where Mina is visiting her estranged sister and looking for their mother, who disappeared without a trace. If you are a fan of Buffy the Vampire Slayer, The Vampire Diaries or Interview with a Vampire, this fresh horror has plenty of bite. And, luckily for you, Mina and the Slayers (book two in the series) will be available to pre-order very soon!
The Monsters of Rookhaven by Padraig Kenny
The Monsters of Rookhaven is a middle grade horror set just after the war, with all things that go bump in the night. Creatures that can pass through walls, others that can turn into a thousand spiders, and one is so dangerous, it never leaves its locked room. All of them feed on flesh and blood. But this book is also a character study in trauma, the grief we hold on to when we lose someone we care about, and the isolation we can feel in that grief. This cheeky little novel is a horror, but it's so much more on top of that.
Horrid by Katrina Leno
This became an immediate favourite of ours when we read it a few months ago. Leno's creepy ghost story is full of tension and truly 'wtf' moments. Horrid follows Jane after the loss of her father, moving back to her mother's family home in Maine. Isolated, cold, and wrapped in their grief, Jane struggles to connect with her mother, and she knows there are secrets her mother won't talk about. All the while, their neighbours and friends are acting like Jane is made of glass – what happens when she breaks? This book contains mental health rep and eating disorders, so make sure to check the TW list before purchasing.
The Shadow in the Glass by J J A Hardwood
We chose The Shadow in the Glass initially for our Lunar Book Club pick; described as a Gothic Cinderella retelling, this Victorian novel is dripping with Dr Faustus references, murder, dark intentions and demonic powers. Ella spends all of her time in the library, even though she knows she shouldn't. It's not her place anymore, but it's the only room in the whole manor where she feels safe from the wandering eyes and hands of her master. When she discovers a hidden occult book, she accidentally summons a demon who starts granting all her wishes.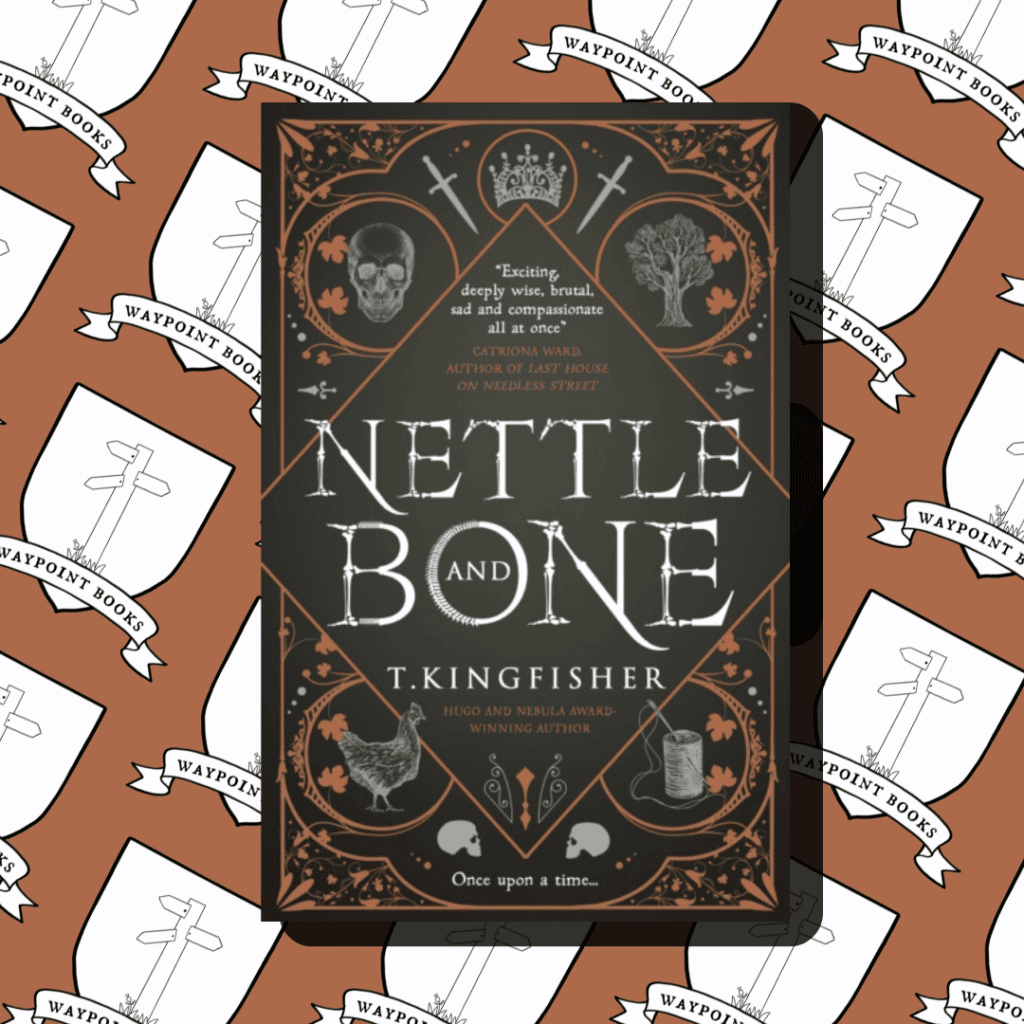 Nettle and Bone and The Hollow Places by T Kingfisher
Nettle and Bone is the newest release from the modern Gothic novelist T Kingfisher, and we're so excited to pick this one up. Promising a dark comedic fairytale, this novel follows Marra, the shy 3rd born sister, who has realised no one is coming to their rescue. She seeks out a powerful gravewitch who can give her the tools to kill a prince, but only if she completes three impossible tasks.
The Hollow Places is horror infused portal fantasy, inciting madness and terror. 'Pray they are hungry.' Freshly divorced and living back at home, Kara finds these words in a mysterious bunker, a bunker which holds portals to countless alternate realities, haunted by creatures that can hear your thoughts. And the more you fear them, the stronger they become. This is a highly anticipated novel for us, and promises some dark psychology mixed with the paranormal. A balance we find absolutely delicious.
Mexican Gothic by Silvia Moreno Garcia
Is it even a Waypoint Recommends list if there isn't AT LEAST one Silvia Moreno Garcia book on it? Mexican Gothic revolutionised the modern Gothic genre as well as revitalising interest in the classics. This book is full of dark mystery, psychological and supernatural threats, class and poise. It was one of my favourite reads of 2021, and is stunning inside and out. And I expect The Daughter of Doctor Moreau to become a favourite this year too. A retelling of the classic science fiction horror, we see the aftermath of Doctor Moreau's terrifying experiments through the lens of his daughter. I cannot convey enough how much this is an anticipated read for me.
Parallel Hells by Leon Craig
Another anticipated Gothic read on our wishlist is Parallel Hells. "In this deliciously strange debut collection, Leon Craig draws on folklore and gothic horror in refreshingly inventive ways to explore queer identity, love, power and the complicated nature of being human."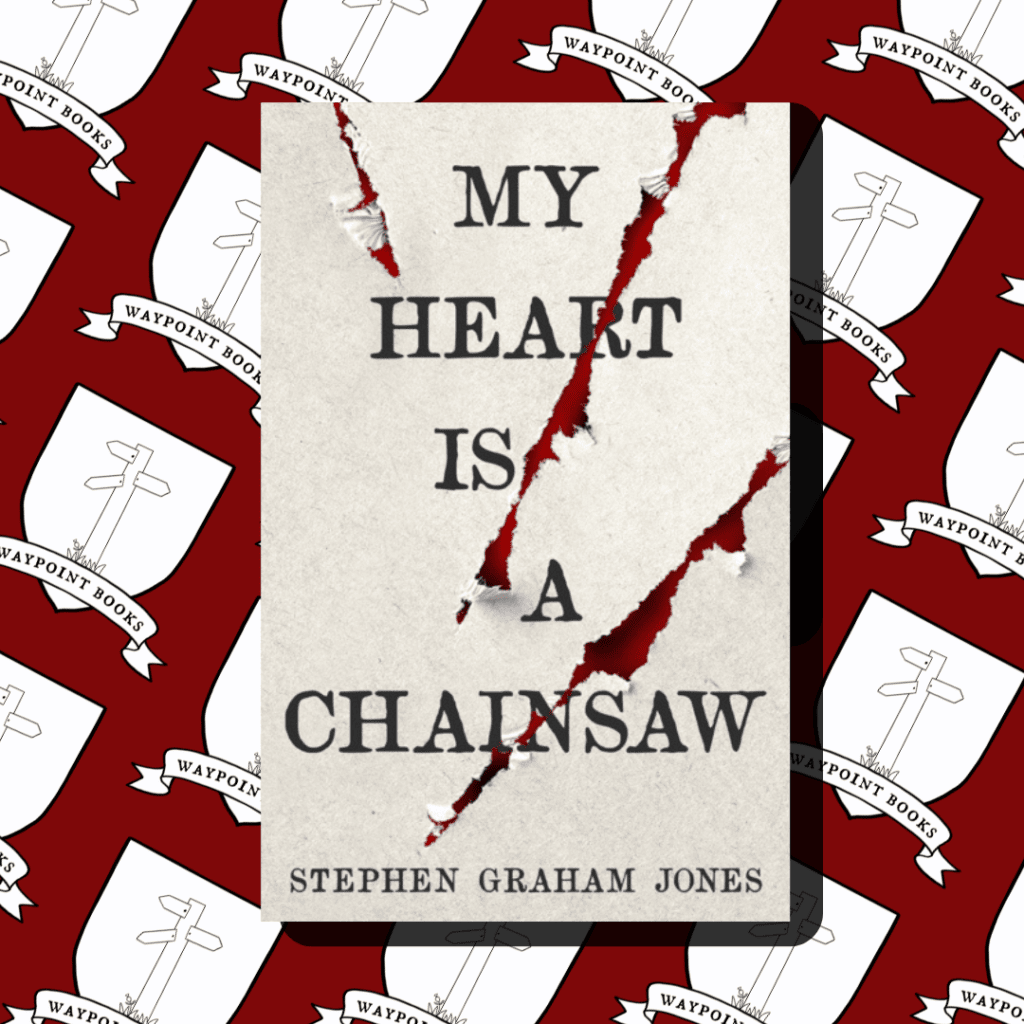 My Heart is a Chainsaw and The Only Good Indians by Stephen Graham Jones
A recent addition to my (still too short) slasher collection, My Heart is a Chainsaw is a classic horror in all sense, whilst balancing modernity and full-bodied fresh meat. I've said in reviews before that this is a novel by someone who doesn't just understand their genre, but loves it fully. It exploits and crafts tropes in a way that is both engaging and terrifying, whilst also critiquing the response we have to SA victims/survivors, outcasts and minorities.
Equally up to the challenge of scaring the life out of you, whilst critiquing the response to the indigenous natives of America, is The Only Good Indians, which follows four men ten years after they killed elk in a place and time when they shouldn't have. Inherently terrifying, this novel explores toxic masculinity, guilt and revenge. It was dark and delicious, and I'm sure I will reread it soon! If you're not sure which of these novels to start with, we recommend trying The Only Good Indians – it feels wholly original, and if you like the writing style, you won't have any problem getting along with My Heart is a Chainsaw.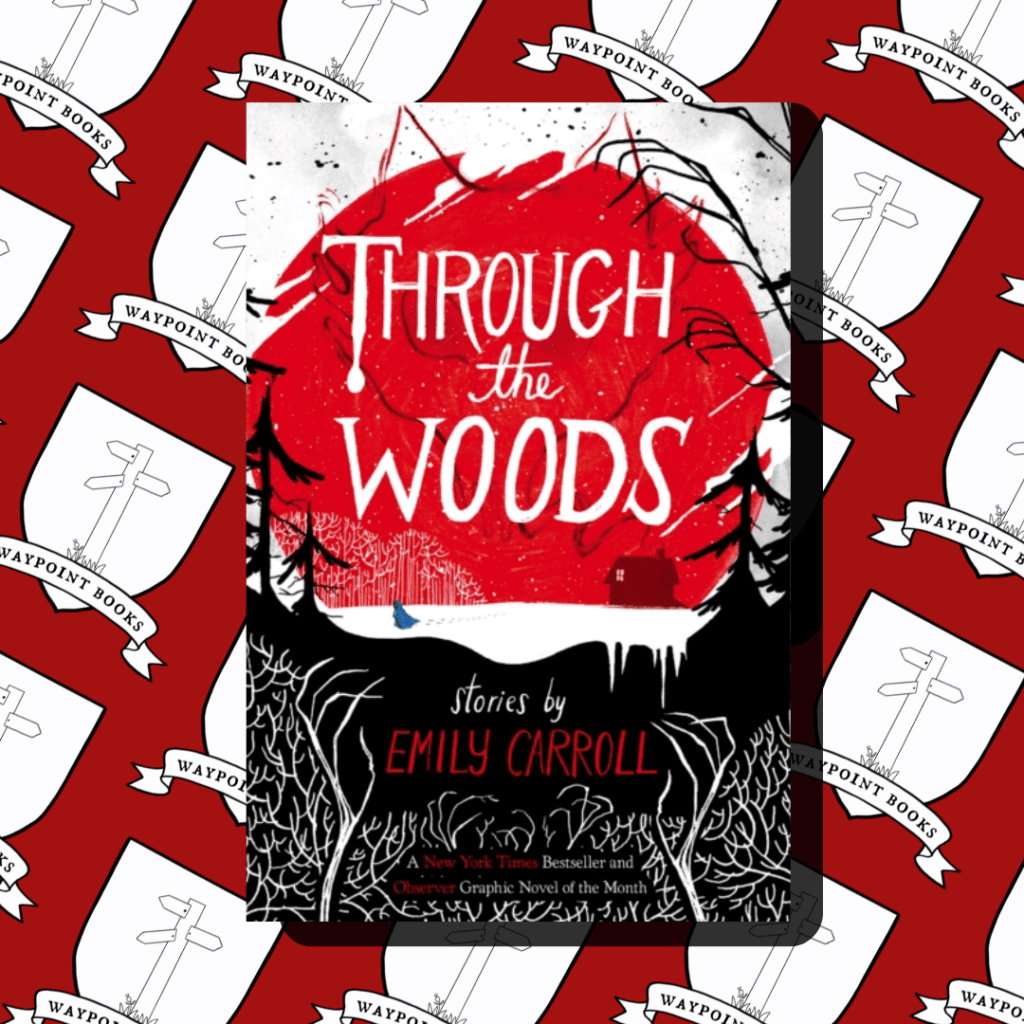 Through the Woods by Emma Carroll
Looking for a horror graphic novel? Look no further than Through the Woods by Emma Carroll. This collection of five stories is bloody and brutal, sinister and insidious, short and sharp in every sense of the word. The artwork is terrifying and beautiful in equal measure, and we'll be keeping an eye out for any new releases from this illustrator and author, because we're sure they'll be downright creepy.
Even if We Break by Marieke Nijkamp
Another slasher, set during a role-play game that went too far – Even if We Break follows a group of kids all keeping secrets from one another. Five friends enter a house up a mountain, miles away from help. One of them wants the others dead. This book had me on the edge of my seat for the entire experience, with dark twists and brutal scenes of violence which would give even a hardened horror fan a fright. With great disability and neurodivergent rep, this book should be on your TBR if it isn't already.
This is by no means an exhaustive list, though there is something very satisfying in stopping just before thirteen recommendations. We didn't even get to the great Christina Henry novels, Dark Academia horrors or scary sequels on the horizon – so if you think we've missed an absolute classic of a horror novel which should be on this list, let us know.