Dark and Shallow Lies by Ginny Myers Sain
Synopsis:
A teen girl disappears from her small town deep in the bayou, where magic festers beneath the surface of the swamp like water rot, in this chilling supernatural thriller.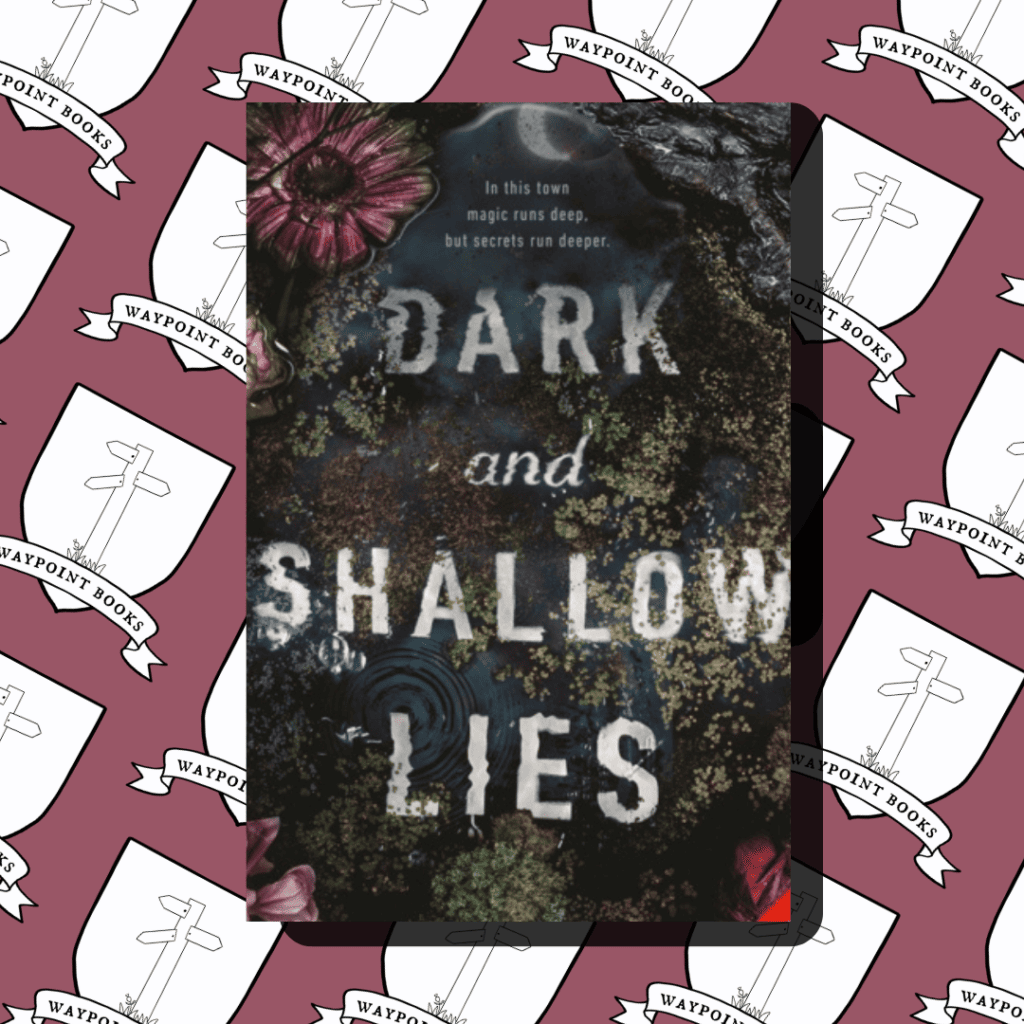 La Cachette, Louisiana, is the worst place to be if you have something to hide. This tiny town, where seventeen-year-old Grey spends her summers, is the self-proclaimed Psychic Capital of the World–and the place where Elora Pellerin, Grey's best friend, disappeared six months earlier.
Grey can't believe that Elora vanished into thin air any more than she can believe that nobody in a town full of psychics knows what happened. But as she digs into the night that Elora went missing, she begins to realize that everybody in town is hiding something–her grandmother Honey; her childhood crush Hart; and even her late mother, whose secrets continue to call to Grey from beyond the grave.
When a mysterious stranger emerges from the bayou–a stormy-eyed boy with links to Elora and the town's bloody history–Grey realizes that La Cachette's past is far more present and dangerous than she'd ever understood. Suddenly, she doesn't know who she can trust. In a town where secrets lurk just below the surface, and where a murderer is on the loose, nobody can be presumed innocent–and La Cachette's dark and shallow lies may just rip the town apart.
TW: Domestic Violence/Neglect (mentioned), Murder (mentioned), Violence, Mental Health Rep/Suicide Ideation, Scenes of a Sexual Nature.
"The water was a dark and shallow sea, and it swallowed down our lies."

Ginny Myers Sain, Dark and Shallow Lies
This book was a really fun mix of mystery and mystics; perfect for fans of Truly Devious and The Grimrose Girls, a group of teenagers (the Summer Children) who are caught in the trauma of losing a close friend of theirs. Gray, a summer child who lives away most of the time, returns to the Bayou to find out what really happened to her best friend, her twin flame, and in a town of mediums and psychics, it's amazing any secrets were kept at all.
Keeping the narrative to first person meant the audience was there for every emotion, every clue reveal and plot twist, and this was one of the few YA mysteries I couldn't put down or pause. It's one of my favourite genres, which means I've read some great ones – which is why I can see that the fresh vibe of this one, caught in the rural marshes and small-town world of Louisianna, has such an appeal.
The setting and atmosphere felt everpresent, with open waters, mud and heat permeating the page. The insidious nature of the young characters felt authentic whilst ethereal – as human as possible, and monstrous. The ghost story element felt a bit forced, with the 'vision' scenes taking a while to pay off, slowing the pacing.
The constant 'back and forth' between two key suspects did get a little convoluted, especially as they were both love interests for the main character – one, decidedly more toxic than the other. This did make it a little obvious which one I expected the main character to root for, but the scenes of sex are brief and emotionally driven, rather than overdone or cringe.
If you enjoyed Horrid, Truly Devious, The Grimrose Girls or House of Hollow, I could see you enjoying this book very much. Get your copy here: https://waypointbooks.co.uk/product/dark-and-shallow-lies/