If you like Stranger Things, try these Books! 🤘🏻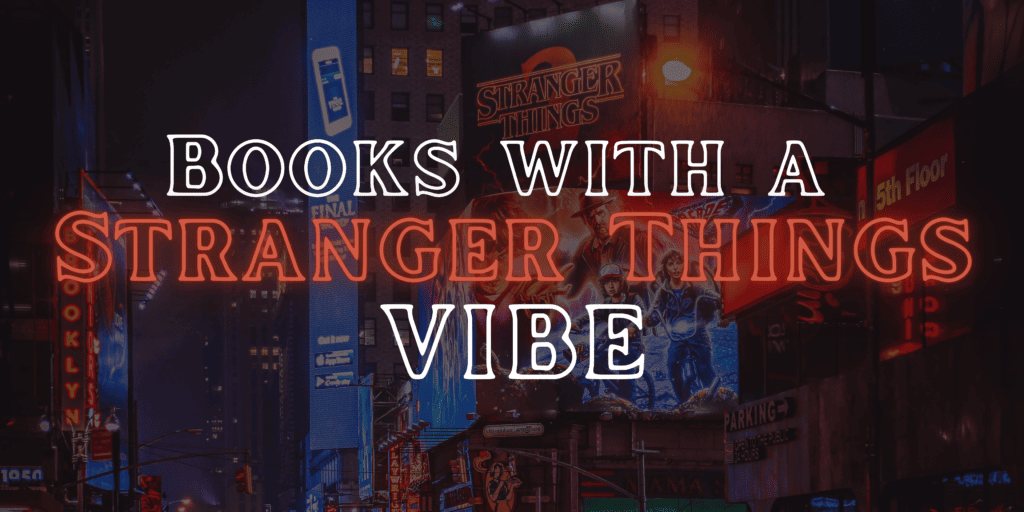 Okay, I didn't get it at first. But Stranger Things has one season left, and I've finally jumped on the bandwagon. Comfy here isn't it? Season 4 took Netflix by storm, and so many people are restarting the series as it becomes a firm favourite. But what can you do when you've already watched it a hundred times? Maybe you need a book with the same *vibe* – because it's going to be at least a year before we get the final season. So you'll have plenty of time to sink into these great titles. They come highly recommend and match Stanger Things in a variety of ways.
Even if We Break by Marieke Nijkamp
Even if We Break has a fun mixture of YA Horror, roleplaying games, traumatised outsiders, LGBT and Disability Rep. I believe that is a tick, tick, tick on Stranger Things tropes. We follow a group of five friends who have been running a roleplaying game, and hiding secrets from each other. Except, one of them has much darker plans. And when the bodies start to drop, your heart rate is going to start to rise… This is a really fun, dark, twisty novel, full of great representation (neurodiversity, anxiety and physical disability). It's one of our MUST READS.
Ninth House by Leigh Bardugo
Whilst Leigh Bardugo became a Netflix Hero through her series Shadow and Bone, Ninth House is her much darker New Adult Dark Academia novel with ghosts, demons, monsters and murder. There are heavy trigger warnings in this one, so be advised going in – but we think it's a great novel, and the mixture of secret societies, demonic happenings, and darkness definitely as a Stranger Things vibe.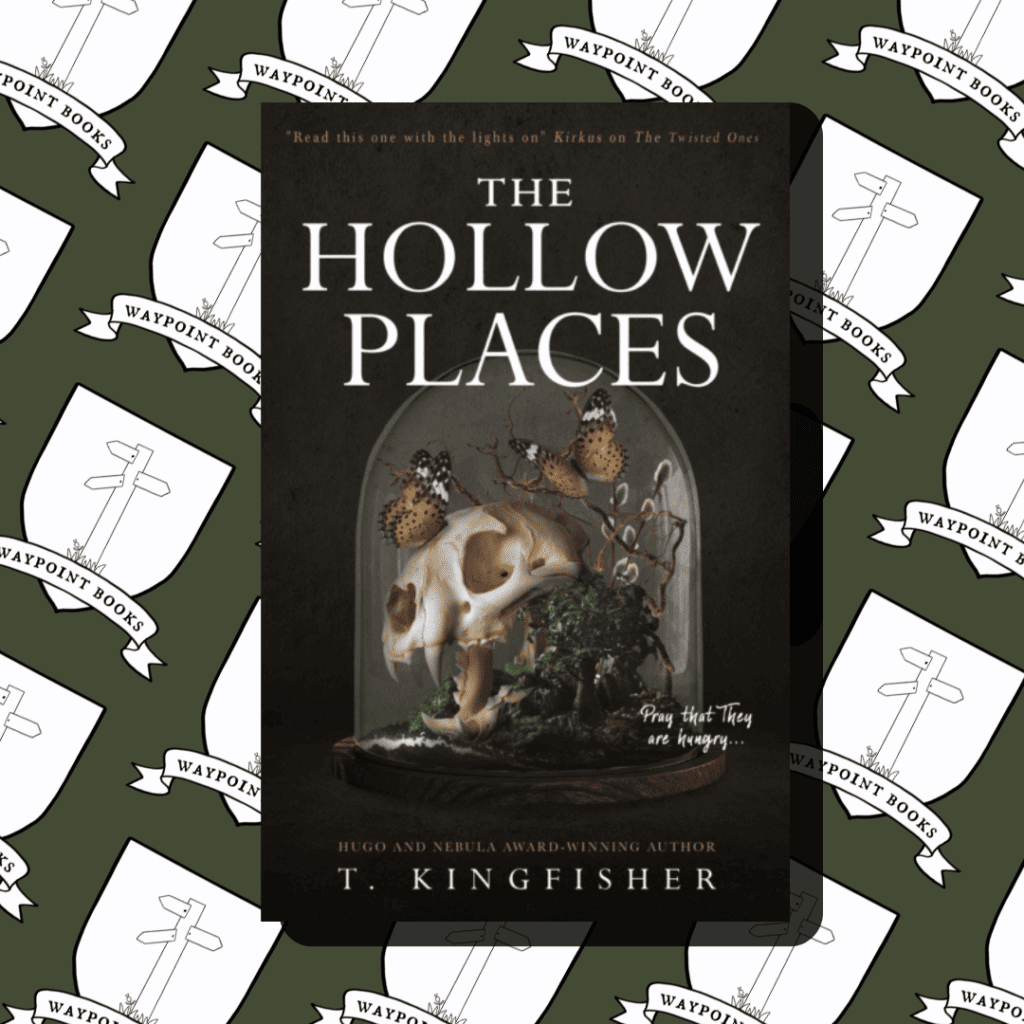 The Hollow Places by T. Kingfisher
The Hollow Places is a dark Horror which follows a woman who has recently been divorced, and returns to the "quiet comfort" of her uncle's oddity museum. When she, and her hilarious neighbour, fall into a hole in the wall – she discovers the Hollow Places, a dark, cruel parallel universe which is looking to infect her home world. Sound familiar? This book gave me the absolute creeps, with skin-crawling details, heavy trigger warnings for gore and body horror, and quiet moments which lure you into a false sense of security that me sleeping with a light on for weeks.
Through the Woods by Emily Carroll
Through the Woods is one of my favourite horror graphic novels, a collection of five short stories which range from classic fairytale retellings, to sci fic nightmares. The colour palette is simple, black, white and red, which may seem simple but is so cleverly crafted by the artist, that you'll be going back to read it again and again.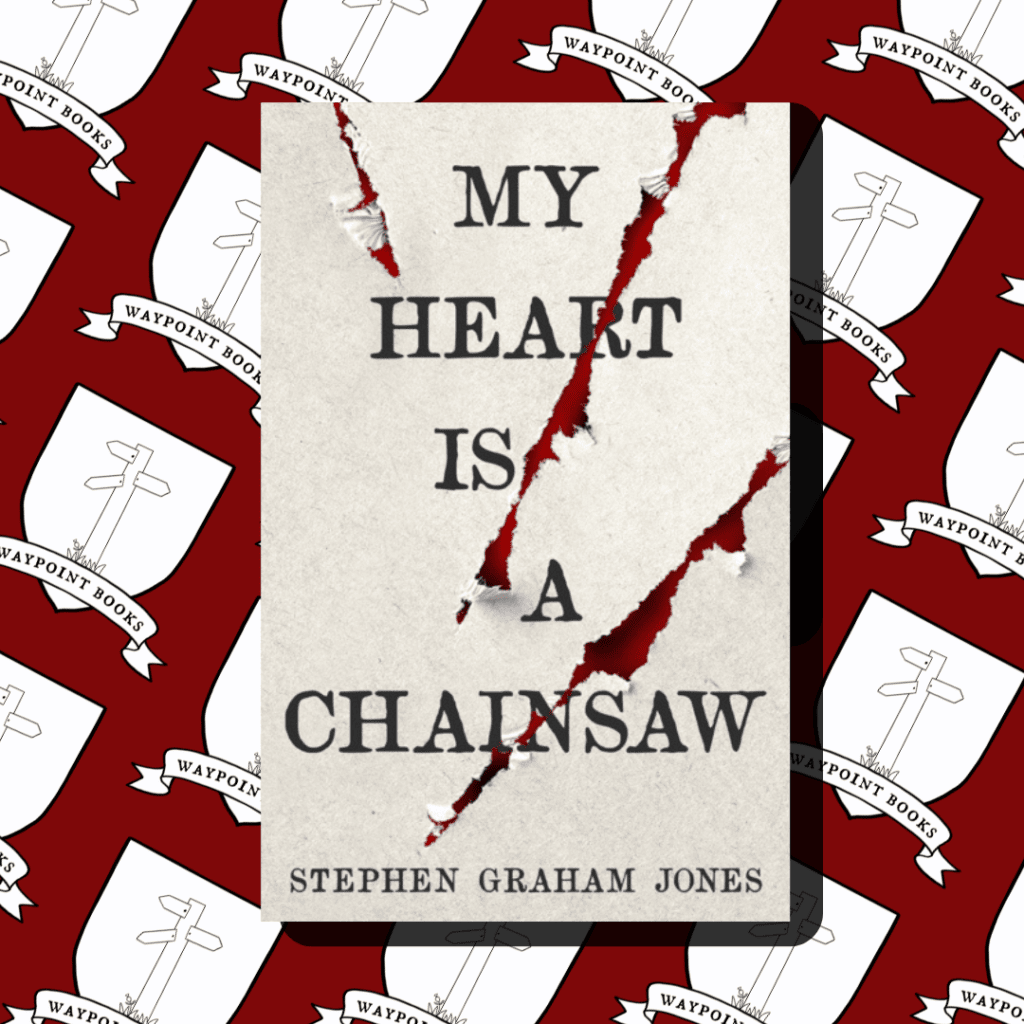 My Heart is a Chainsaw by Stephen Graham Jones
My Heart is a Chainsaw quickly became my go-to slasher recommendation, and I've read every book by Stephen Graham Jones I can get my hands on since. Stranger Things is notorious for referencing Stephen King books in both aesthetic and story tropes – but because we only sell books we'd be happy to recommend, you'll notice there aren't any SK on our shelves. Stephen Graham Jones isn't just a casual replacement, this author loves his genre, fills his books with great BIPOC rep, looks at sensitive topics such as sexual assault and mental health with care and – most important really – writes really fun books.
The Book of Accidents by Chuck Wendig
The Book of Accidents follows Maddie and Nathan, traumatised as children by abusive parents, and now parents themselves, fighting something sinister which walked in the tunnels and mountains long ago in their rural hometown. This book is full of dark magic, sinister strangers and at the heart of it all – a battle of good versus evil.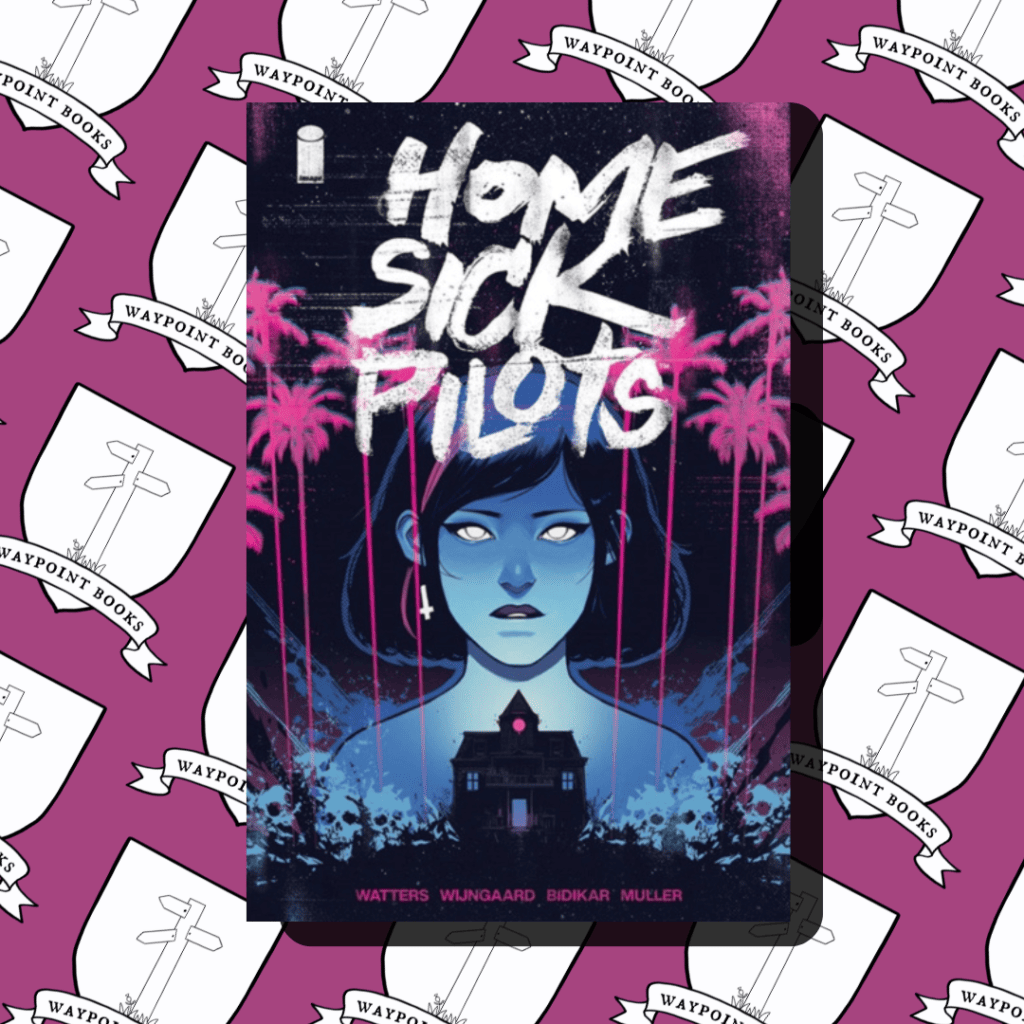 Home Sick Pilots: Teenage Haunts by Dan Watter
Home Sick Pilots is a great graphic novel series by Dan Watter, set in the early 90s. "In the summer of 1994, a haunted house walks across California. Inside is Ami, lead-singer of a high school punk band- who's been missing for weeks. How did she get there? What do these ghosts want? And does this mean the band have to break up?" The 3rd vol. recently released, and we do recommend getting all three because these graphic novels are a trip! You're going to need to know what happens next – and we'd hate for you to wait a whole year for the next installment!
The Devil Makes Three by Tori Bovalino
The Devil Makes Three is another Dark Academia novel, where two students stumble across the wrong book and accidentally release the devil. Didn't your parents ever teach you not to touch things related to the occult? Obviously not… This one also has some 'enemies to friends to lovers' going on, and is certainly lighter on the gore than some of the other books recommended in this list.
And finally…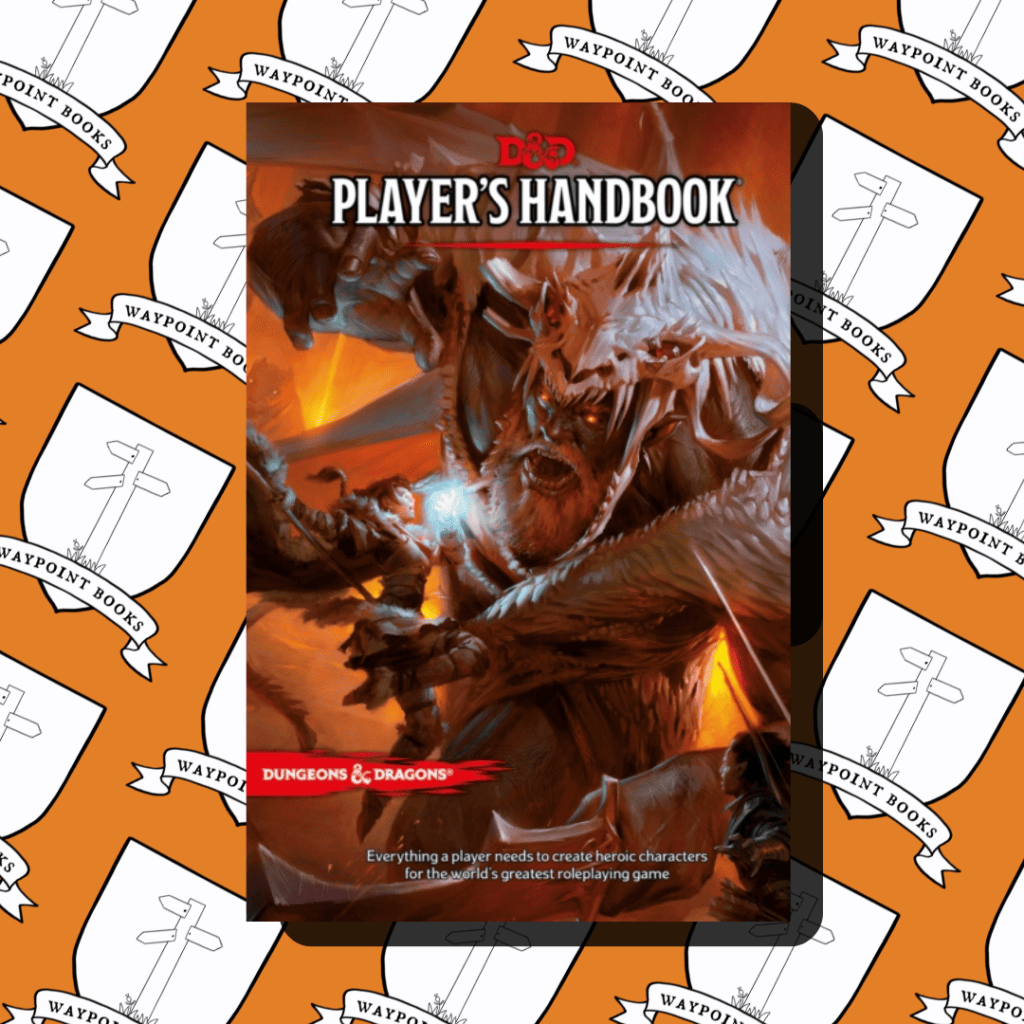 Dungeons and Dragons Player's Handbook
If you miss Eddie, or you'd like to have a go at playing DnD yourself – your first port of call is going to be the Player's Handbook . There's loads of resources available online, but it can be hard to wade through what you need if you've never played before. Wizards of the Coast update their handbook regularly, and the 5e version of the handbook has all the rules you'll need to make sure you can take on Vecna's Cult, the Demigorgon – or any of the other big nasties lurking in the upsidedown.
We hope you liked this list! If you think we've missed any books which are SO OBVIOUSLY Stranger Things vibes – let us know! Either comment below or contact us here.