If You Liked That, Try This…
You ever just 'in the mood' for something particular? Something that reminds you of your favourite read (which you just reread so it's too soon to just pick it up again)? A book that ticks all the same niches and tropes, but is original enough not to feel like a copy+paste scenario? Maybe one that has better rep? Is newer, underrated, or a debut? That's what this list is going to be. I probably didn't need to fill this opening paragraph with such a preamble (the title covers the key points) but I wanted to clarify there is no shade to the books I'm comparing. If the books mentioned below are your favourites, I think I've got some great recommendations for you.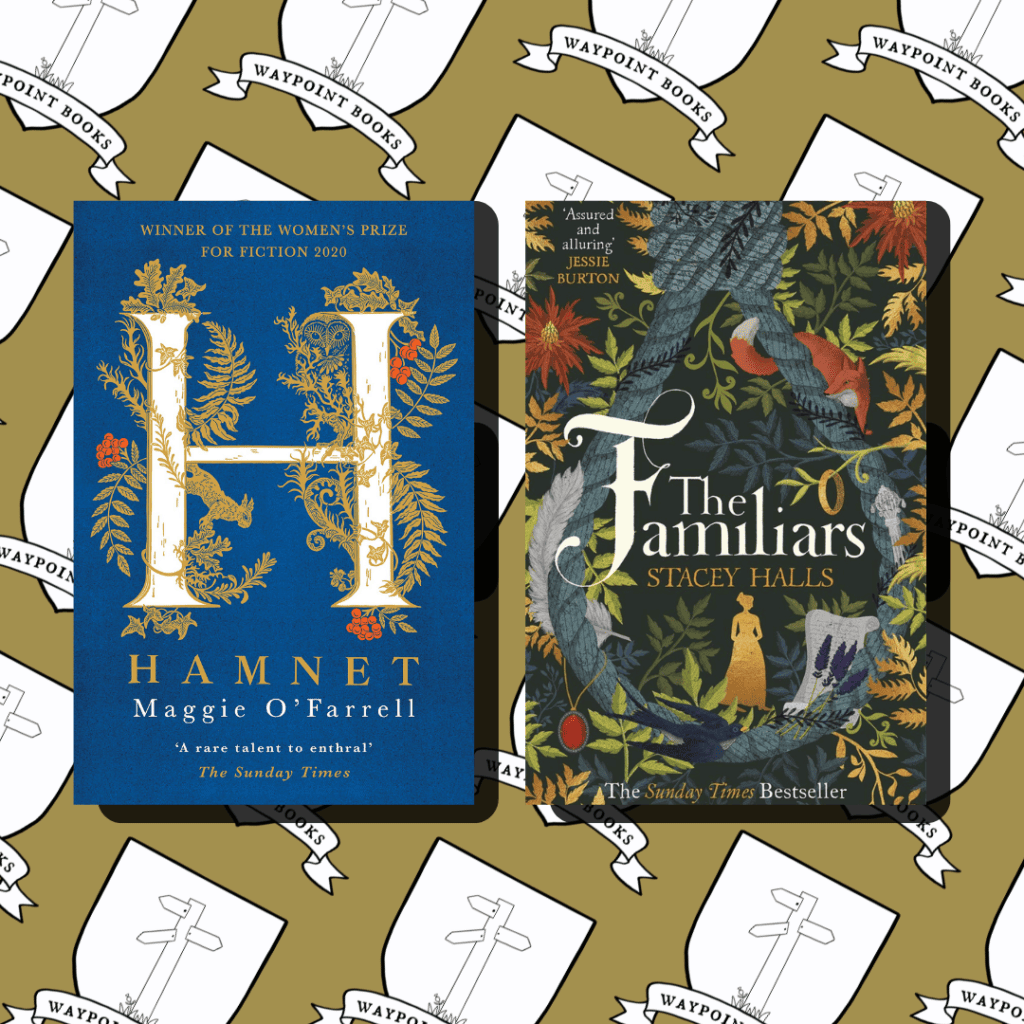 Hamnet – The Familiars
Hamnet is a Historical Fiction that explores the life of Agnes, the wife of a 'famous playwright' (who is never named, but is definitely Shakespeare), through her marriage, becoming a mother and as her children get sick. It's a powerful novel that looks at the humanity of the women in Agne's life, as well as life itself in the time of plague and pestilence. There's an interesting dynamic between Agnes and the townsfolk she lives with – who appreciate and need her knowledge and medicines, but also treat her as 'other' and strange.
What you'll find with The Familiars is very similar. In this, we meet a young woman who has recently married a man who has political aspirations. But when she falls pregnant, she worries bearing the child will kill her. She also worries her husband might kill her if she does not bear him a son. But when the midwife she has hired gets caught up in a Witch Trial, our protagonist has to put her own fears aside to help a woman who has become very important to her.
Both novels explore a particularly feminine gaze on catastrophic historic events, pressured by the men around them to behave in a particular way, seeking freedom and protection for their families. Stacey Halls also has a new Historical Fiction novel out which is available, called Mrs England.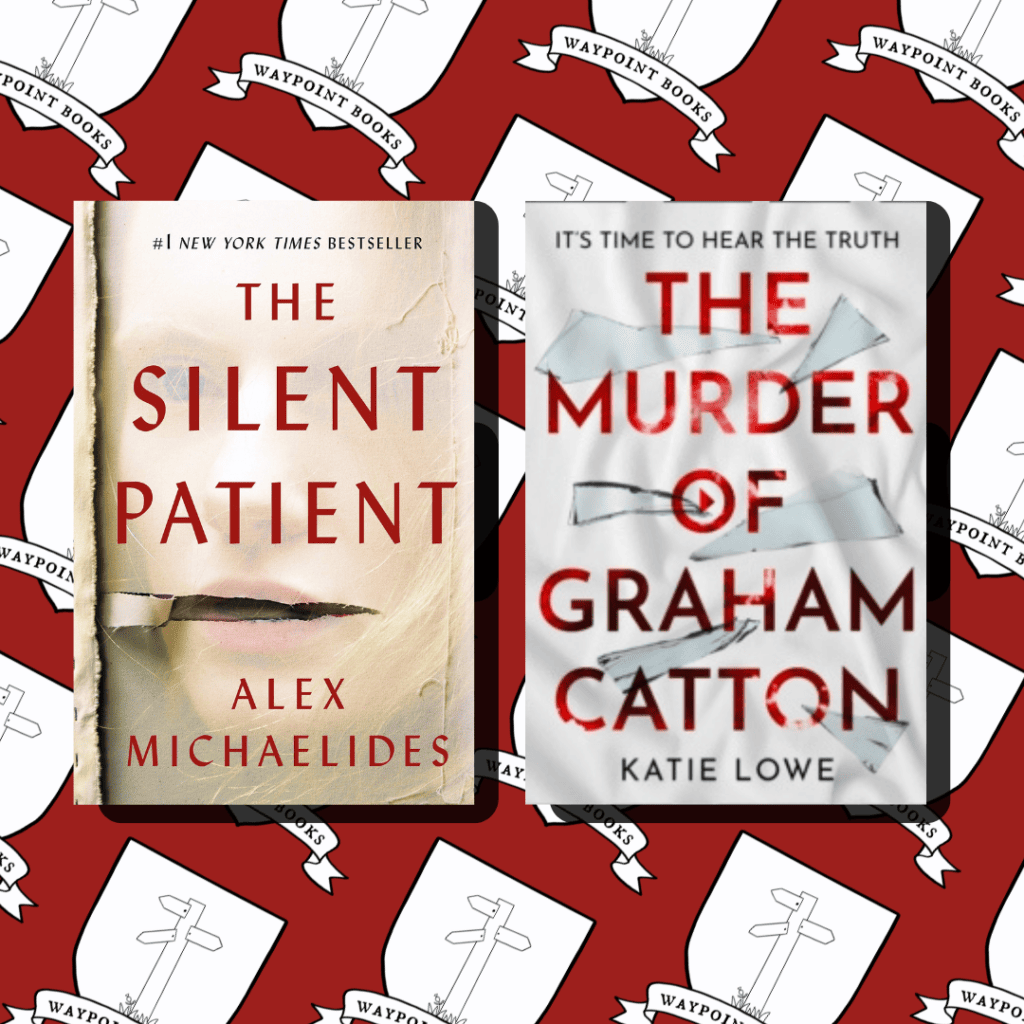 The Silent Patient – The Murder of Graham Catton
Okay, so the 'no shade' thing lasted all of five minutes. The Silent Patient wishes it were The Murder of Graham Catton tbh. Katie Lowe's novel explores intricate psychology, interwoven with the potential for the supernatural and I loved it. Both novels have unreliable narrators, and Hannah Catton is one of the best I've seen in a while. Did she kill her husband ten years ago? She's not sure. She's not sure if she remembers much beyond the constant domestic assault she experienced from Graham Catton; a golden boy from the ride side of the tracks, whom she married, and loved, and was betrayed by again and again. But it has been ten years, and now someone is doing a podcast about her husband's murder, and they've got new evidence that proves the man who was jailed for the crime was wrongly convicted.
This book had me guessing at every turn, and even though it looks at a lot of triggering subjects – the craft of writing is second to none. You never know where the next chapter is going to take you, how the characters might react, what is coming for them in the dark. It's a spectacular thriller, and a powerful rival to anyone else attempting the genre.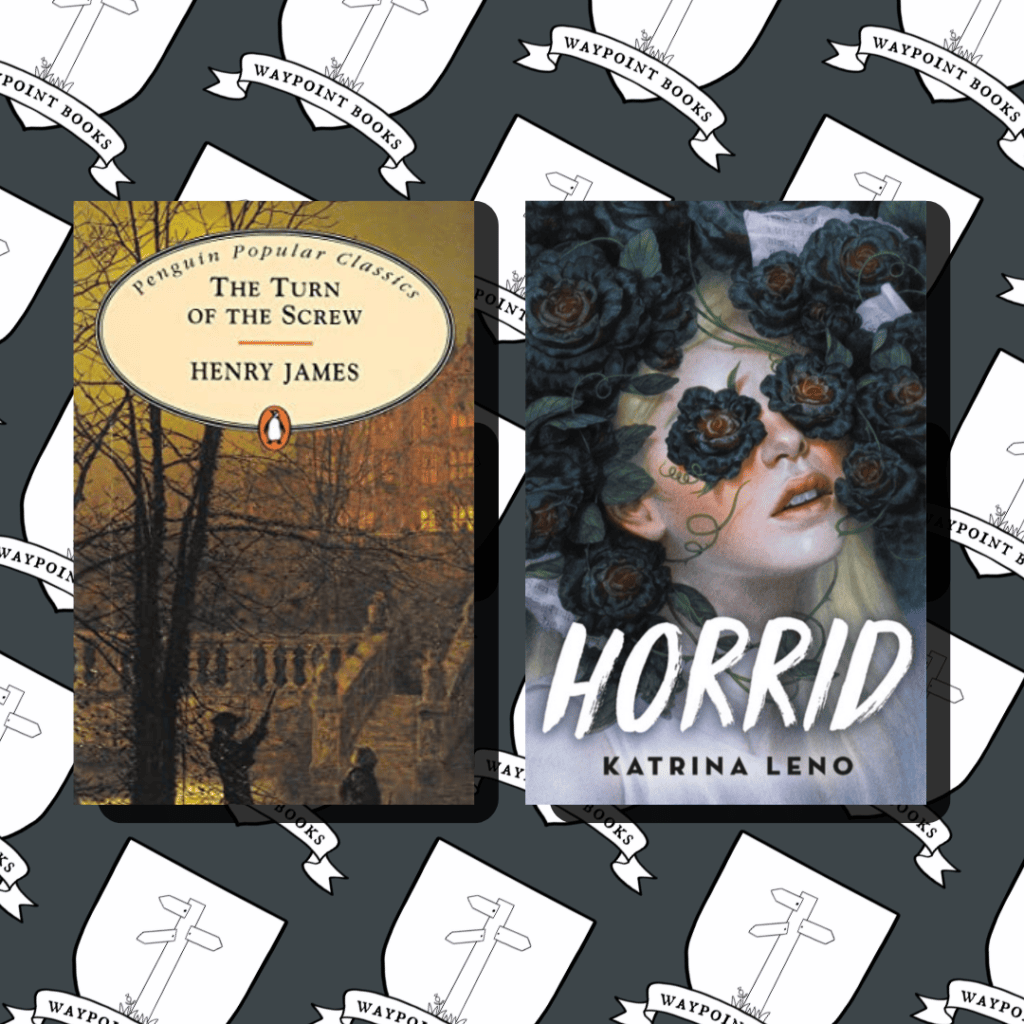 The Turn of the Screw – Horrid
Did you see The Haunting of Bly Manor? The Gothic Netflix Miniseries which took the world by storm and gave us all the creeps? Well, it's based on the works by Henry James, namely The Turn of the Screw, a creepy ghost story from the true Gothic era. And Horrid is its modern counterpart. An effortlessly eerie Gothic novel, packed with psychological and supernatural twists and turns, you won't know which way is up until you're already six feet under the roses. Horrid follows Ruth and Jane, who have recently returned to Maine after Jane's father dies and leaves them broke. Neither of them wants to go to Maine, but Ruth has inherited a rundown manor there, and it's the only place they have to go. Shortly after arriving, however, Jane starts to hallucinate, seeing things and hearing voices. Is their new home haunted? Or is someone messing with her intentionally? This novel had me gripped from start to finish, and it does such a great job at evoking that original Gothic Ghost story vibe. It does also explore Pica, the eating disorder which compels people to eat things they shouldn't, such as paper, hair etc. This book is dark, and I think you'll love it.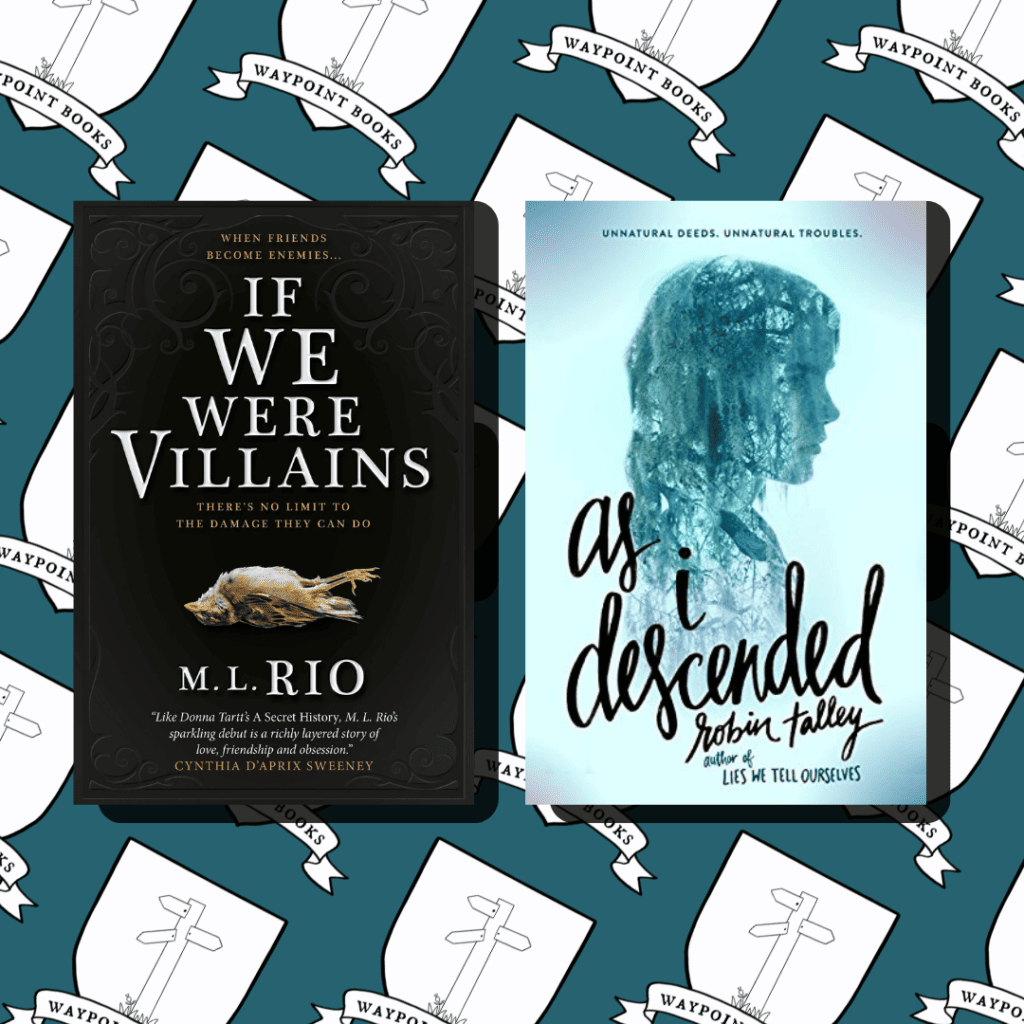 If We Were Villains – As I Descended
I've talked about this a lot on my youtube channel, it confuses me why If We Were Villains gets mentioned so much when Dark Academia comes up, but people are totally sleeping on As I Descended. Now, I think for the most part it's the cover, one looks like a classic Dark Academia novel, one does not. But honestly, if you enjoyed the thrilling Shakespeare vibes of one, you'll enjoy the dark, twisted Macbeth vibes of the other.
If We Were Villains follows Oliver, who has recently been released from prison after he was arrested and convicted of murdering a fellow drama student. The police officer who arrested him wants the truth, but it is a winding tale of betrayals, loves and losses, the power of ambition and loyalty. It's one of the best Dark Academia novels out there, especially as it explores LGBT themes, and As I Descended is a sapphic retelling of Macbeth.
We follow two students at a Private Boarding school, who've awoken something dark and supernatural within their school grounds. Something that they can use to get ahead of their rivals. But when students start dying, our 'Macbeth' character isn't sure they can go ahead with their plan, whilst 'Lady Macbeth' pushes ahead, a formidable antagonist in her own right, and dangerous. This book also has the added benefits of having BIPOC Rep, and Disability Rep, so definitely worth picking up and trying.
Any that you think we've missed? Or would you like a recommendation based on your most recent read? Comment below or message us today!