Ghosted: A Love Story by Jenn Ashworth
Synopsis:
One ordinary morning, Laurie's husband Mark vanishes, leaving behind his phone and wallet. For weeks, she tells no one, carrying on her job as a cleaner at the local university, visiting her tricky, dementia-suffering father and holing up in her tower-block flat with a bottle to hand. When she finally reports Mark as missing, the police are suspicious. Why did she take so long? Wasn't she worried?
It turns out there are many more mysteries in Laurie's account of events, though not just because she glosses over the facts. At the time, she couldn't explain much of her behaviour herself. But as she looks back on the ensuing wreckage—the friendships broken, the wild accusations she made, the one-night stand—she can see more clearly what lay behind it. And if it's not too late, she can see how she might repair the damage and, most of all, forgive herself.
TW: Domestic Abuse (mentioned), Murder (mentioned), Violence/aggression, Infanticide (mentioned), Vilomah/Child death, Alcohol abuse, Suicide ideation.
"I've come to believe that most special bonds between people are made of the things they say to each other that they could not possibly say to anyone else."

Jenn Ashworth, Ghosted, A Love Story.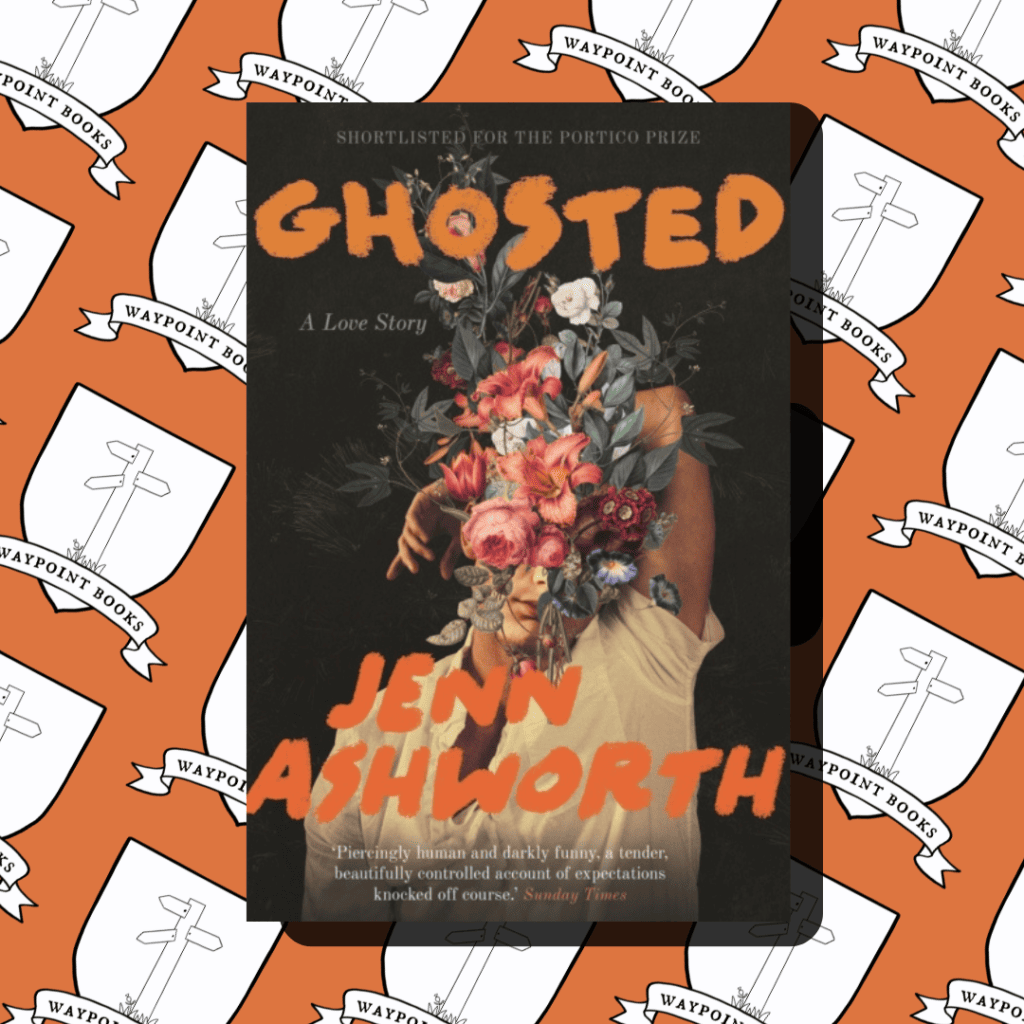 I am a big advocate for DNFing books. (Did not finish, put down and never picked up again). Reading is not a hostage situation, and if you're not enjoying something – you shouldn't feel you have to finish it. However. There are the odd occasions where getting past the jarring first few chapters rewards you; and this insidious mystery is an example.
As the synopsis suggests, Ghosted follows Laurie has been abandoned by her husband. One day he woke up, made her a cup of tea, left the flat and never came back. Except, the police don't believe her, her friends are worried about her, and there's a dark presence she can't escape that's living in the room she won't go into.
Because of the deeply insidious style of writing, and the incredibly unlikeable characters we meet through out this 'unhinged lady' novel, I don't know that this is a book I can overtly recommend. But. There are definitely some great things to say about this novel. First and foremost, regardless of how broken each of the women we meet, Laurie (our main character), her mother (who is emotionally and verbally abused by her husband), Olena (who's family are back in the Ukraine) – there is something about their story which pulls at the heartstrings. They feel horribly authentic, and whilst their actions might be jarring, this book is incredibly provocative and thoughtful. As most of the conflict is internalised (Laurie dealing with the police and her ailing father aside), I don't want to give too much of the plot away. But suffice it to say, I hated Laurie, and yet I still nearly cried towards the end of the novel when she gets what she wants and is still left broken.
This paragraph will have spoilers so feel free to skip ahead to the comparisons. At the heart of this story is the theme of grief, of two parents mourning the loss of their child and how they deal with the aforementioned grief. Their child who died the day she was born. Whilst it was easy enough to guess this would be the main conflict, the selfish nature of grief, and the cruel way Laurie and her husband Mark hurt each other in an attempt to get over their loss was painful to read – but in a good way. I, obviously, would not recommend this book to new mums. As even Katrina (the neighbour upstairs struggling with her new mum status) shows a side of parenting rarely seen outside of literary novels.
Overall, I gave this novel four stars, and I would definitely recommend to people who like a challenge, or are looking to add to their 'Sad Girl Summer' reading lists. Readers of Cold Boy's Wood and Catherine House would also enjoy this novel. Get your copy of Ghosted here: https://waypointbooks.co.uk/product/ghosted-a-love-story/