Waypoint Recommends: Novels in Verse!
Novels in Verse are a mixture of poetry and prose, narrative and technique; and honestly, some of the most enjoyable reads I've ever had. They're short and sweet, making them perfect for the summer, looking at powerful and poignant themes. Below, we've curated a list of (just a few) of our favourites. Most of these you can get from Waypoint, but there is the odd honourable mention of books we can't currently stock.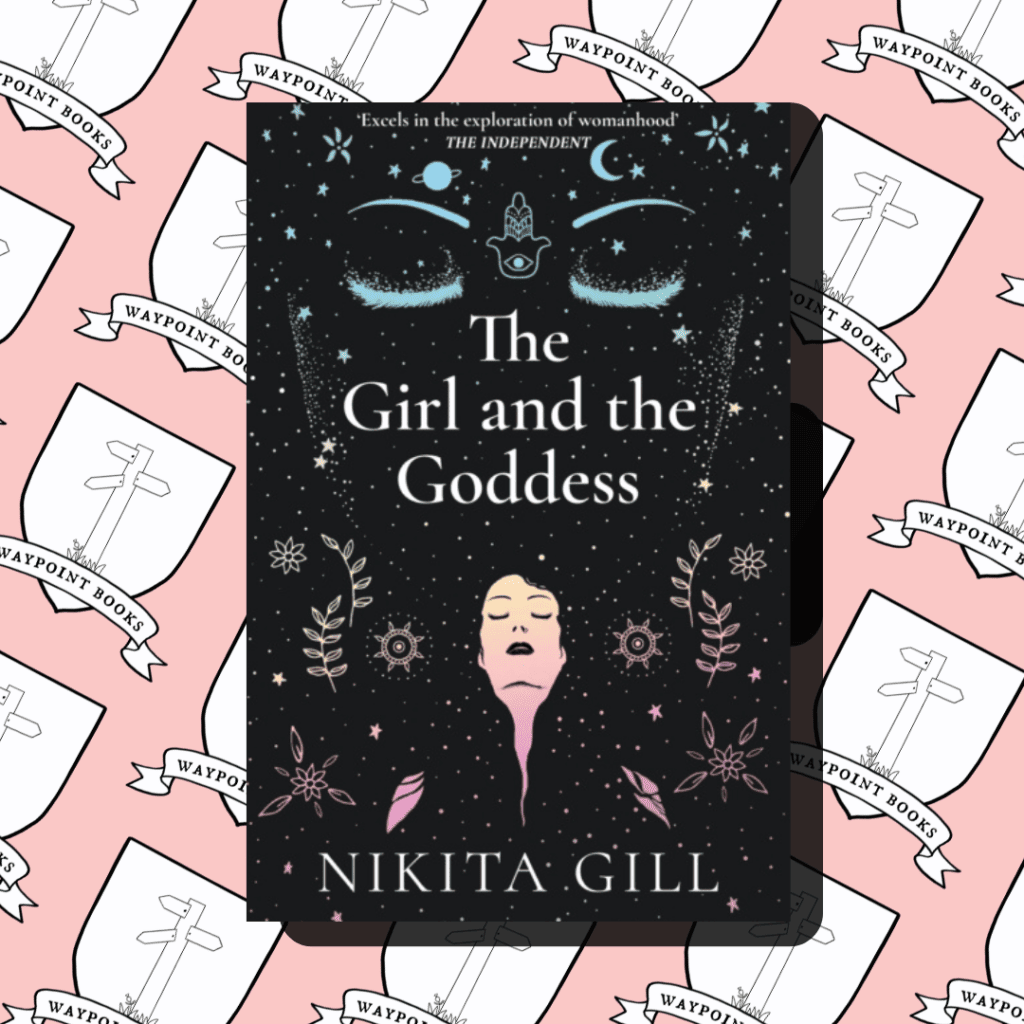 The Girl and The Goddess by Nikita Gill
Nikita Gill is, hands down, one of my favourite poets. Her poetry is powerful, soft, inviting and passionate; and, as you can tell, I'm obsessed. I was first introduced to Gill's writing through Instagram, and whilst #InstaPoetry doesn't have the greatest track record with me, I found myself saving every post I saw with Gill's name on it. Last year I read Great Goddesses, a poetry anthology which looks at the Greek Parthenon with a modernised female gaze.
So it is with great excitement (and a mild amount of authority) that I introduce you to The Girl and the Goddess. Paro is a 'strong will and full heart', whose family a struggling after the Partition in India. We explore Paro's emotions and growth through this novel; fear, desire and even the darkest parts of herself as she seeks meaning and empowerment. A great novel in verse infused with stunning Hindu mythology and cultural influences that are borderline effervescent.
.
The Dark Lady by Akala
The Dark Lady is Akala's debut novel for teens, which champions reading as a super-power. This brilliant, at times brutal, first novel from the amazing imagination that is Akala, will glue you to your seat as you are hurled into a time when London stank and boys like Henry were forced to find their own route through the tangled streets and out the other side.
The Black Flamingo by Dean Atta
Much like with Nikita Gill, I was introduced to Dean Atta last year when I read The Black Flamingo and FELL IN LOVE. It had heart, poignant and frightening moments which explored homophobia as a mixed-race gay teen is finally able to explore his sexuality and personality through drag at university.
Blood Moon by Lucy Cuthew
I've not come across a novel which so powerfully explores periods before or since discovering Blood Moon by Lucy Cuthew. Sex Education (the real thing, not the tv series) is often an uncomfortable topic, especially for teachers who only get to see their students once a week or parents who'd like to imagine their kids are still stuck in their innocence. Periods, especially, have a very archaic response in literature – so this fresh look at something completely natural causing such a frightening series of events is definitely one for the tbr pile. There are a ton of trigger warnings for this novel, so make sure you've read the full description before buying this novel if you're at all worried. Novels in verse do 'hit different', and can often be more powerful ways of exploring important topics. That is definitely the case for this one.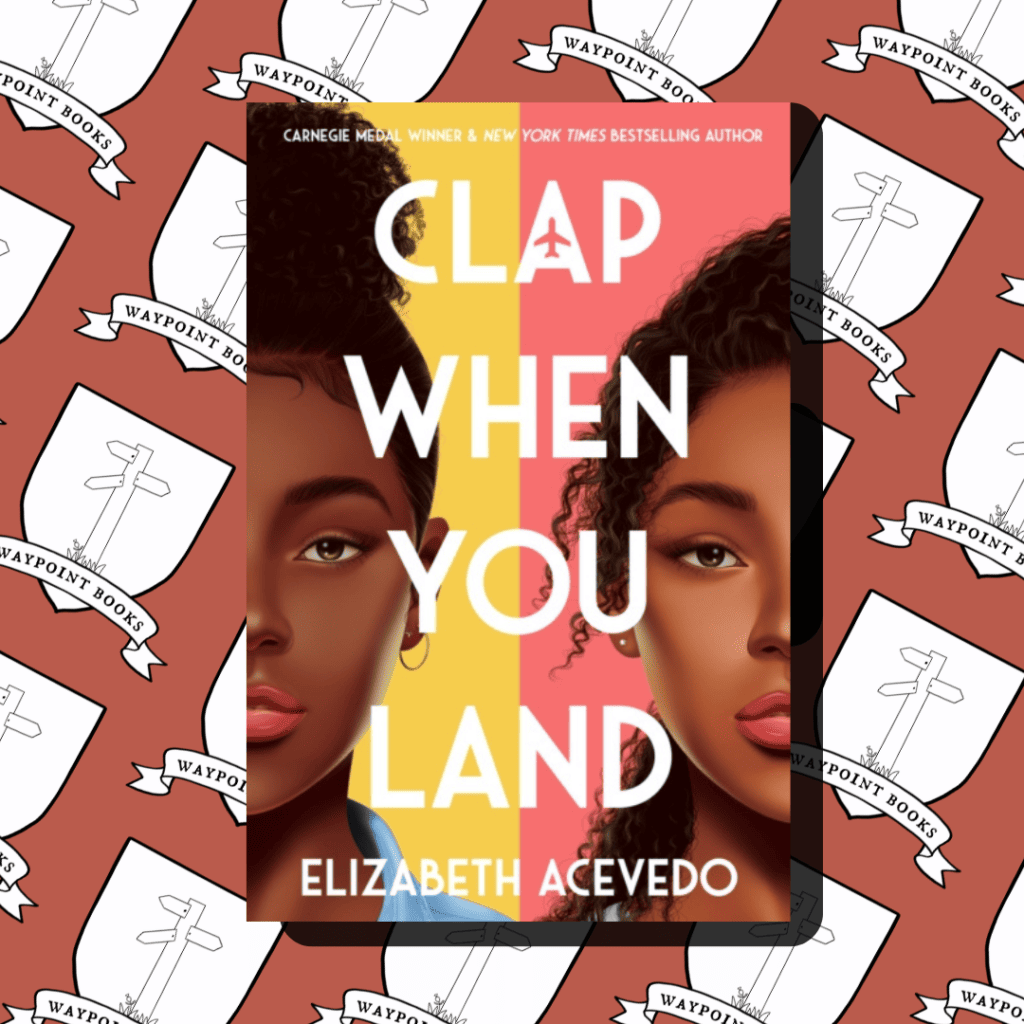 Clap When You Land by Elizabeth Acevedo.
The first time I read Clap When You Land, I read it like a novel. The second time I listened to the audiobook. I cried both times. Acevedo has such a strong understanding of language, rhythm and cadence, that this novel is powerful in all forms. If I could have an illustrated version, televised or theatrical version- I would throw my money at them and love them with all my heart. I don't doubt they'd make me cry too. Clap When You Land follows two girls, living miles apart who are brought together through the same moment of grief. Their father died in a plane crash, and neither of them got to say goodbye.
I would also recommend The Poet X by Elizabeth Acevedo, about a young girl in Brooklyn stuck between her mother's expectations and the body she can't control. Unfortunately, we can't currently stock this book – but it's beautiful and if you can find a copy, definitely worth your time.
.
The Emporer's Baby by Bernadine Evaristo
Best known for her Booker Prize Winning Novel, Girl, Woman, Other, Evaristo is a powerhouse of poetry, mixing her neologisms with colloquial language to create The Emporer's Babe; a funny, charming and powerfully sad novel in verse about a child bride and her life as a mistress to the Emporer of Rome. Zuleika is a powerful main character, wise beyond her years and caught between past and present. The language of this novel fills every sense, and the ending nearly broke me. The only thing I'm annoyed about is that I didn't pick it up sooner.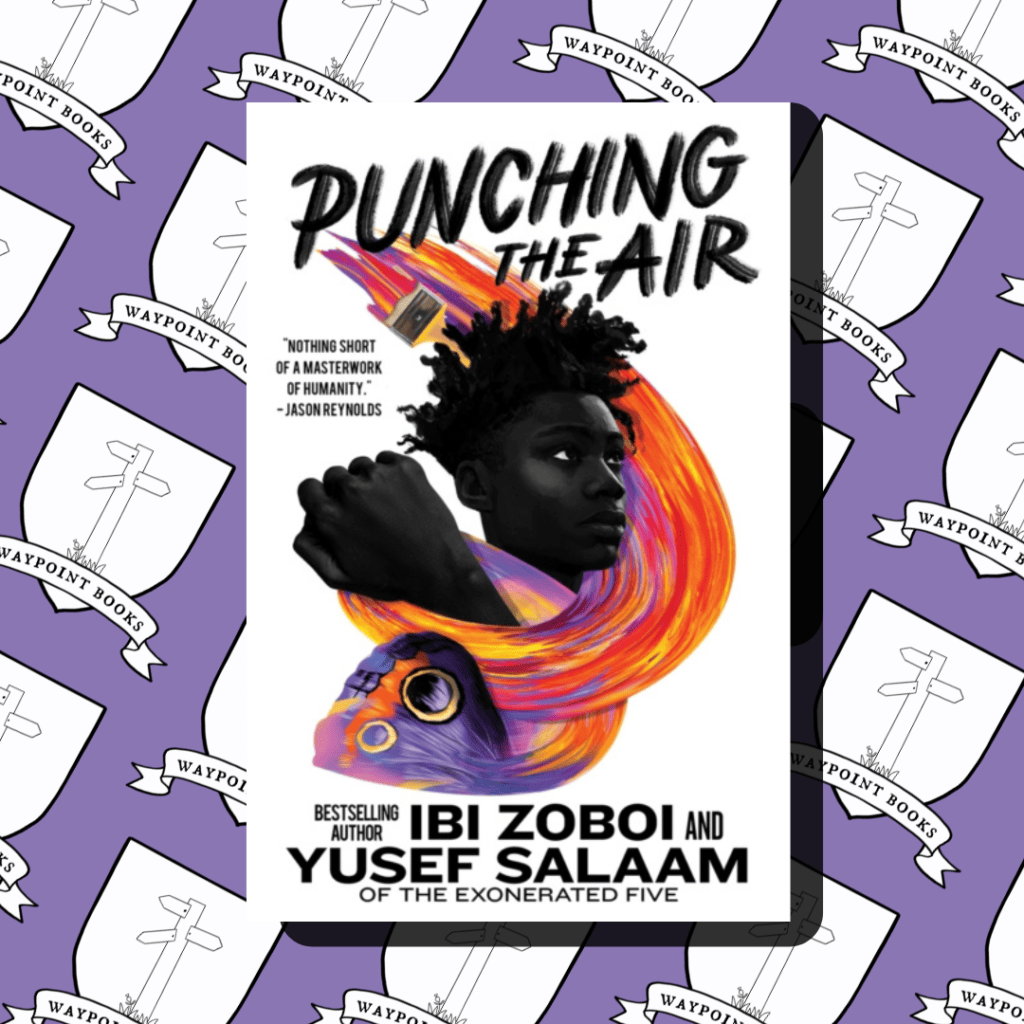 Punching the Air by Ibi Zoboi and Yusef Salaam
Punching the Air is such a special book. Following a young man who was convicted and sent to prison for attempted murder, after getting caught up in a fight he may have started but didn't finish. It's a poignant assault on the prison system and the institutionalised racism young men of colour experience every day, and is wonderfully crafted by both Ibi Zoboi, an award-winning poet and author in her own right, and Professor Yusef Salaam who was one of the Central Park Five – a group of Black kids who were arrested for an assault they did not commit.
If you enjoyed The Hate U Give by Angie Thomas or The Black Kids by Christina Hammonds Reed, make this the next on your TBR.
The Deepest Breath by Meg Grehan
The Deepest Breath is a middlegrade novel in verse, which isn't something I see very often. Sometimes you might find rhyme in children's books; but this novel is on the cusp of YA and looks at LGBT themes. The main character, Stevie, doesn't know everything there is to know about the sea – but she does know that she has feelings for a girl in her class. Chloe. And whilst she learns to accept this about herself, whether it's okay, whether it's normal, the audience is taken on a sweet journey of self discovery. I would also say Stevie seems Neurodivergent coded, and whilst this isn't explicit, the writing style is very similar to Elle McNicholl who is an Own Voice ND author – mixed with Me, My Dad and the End of the Rainbow.