'New Year, New Me' might be a cliche, but it comes from a good place, and sometimes the only thing holding you back is the lack of guidance towards your goals. Whatever your New Years' resolutions, we've got some great recommendations to help you get to where you want to be. Whether that's more organised, more confident or positive, these books will help kick-start your 2023!
New Year, New Confidence
These books are designed to help you appreciate how awesome you are ALREADY. Never mind the diet, the self-criticism, 2023 can be all about building yourself up and loving who you are.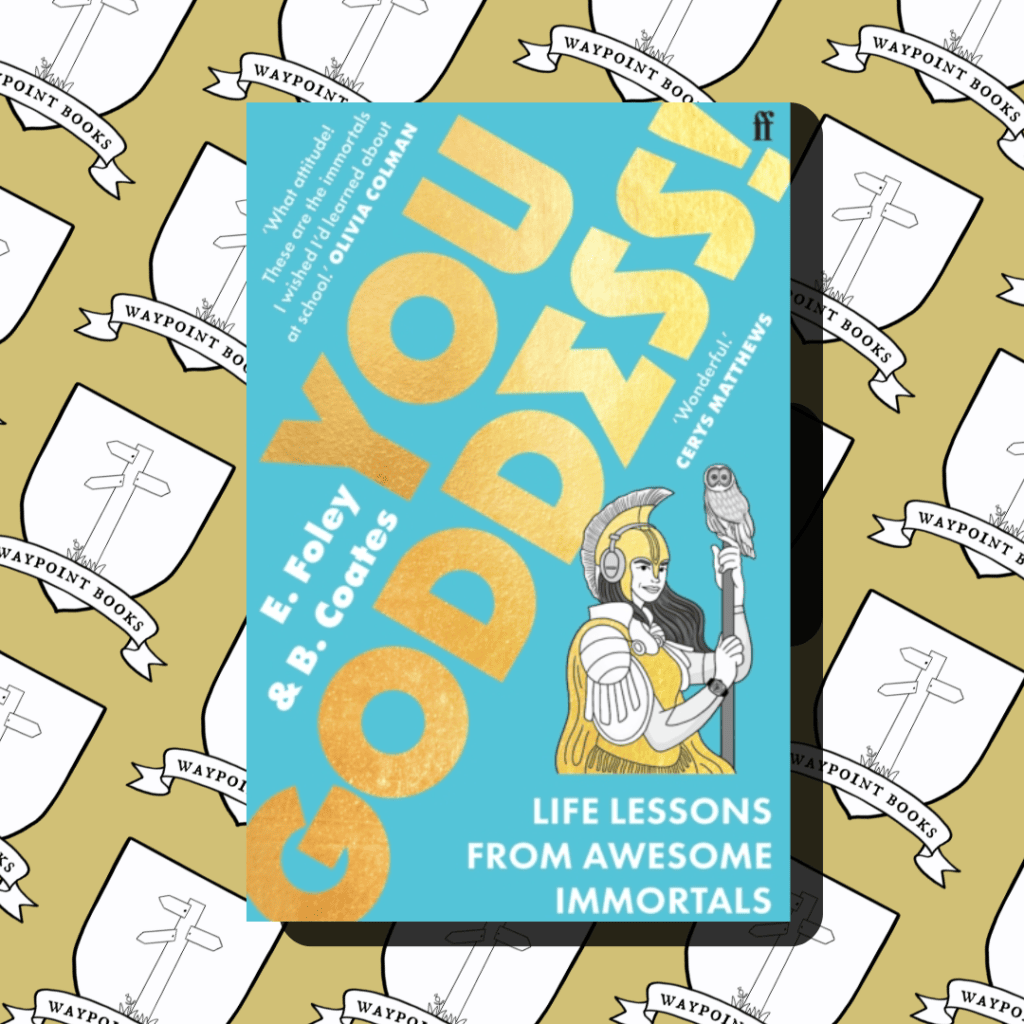 You Goddess! by E. Foley and B. Coates
I really enjoyed 'What Would Boudicca Do?', my first taste into the Foley and Coates special brand of motivational nonfiction. So imagine my excitement when they released You Goddess! – a motivational anthology based on a variety of mythologies. From Norse to Yoruba, this book has 25 great examples of how we can learn "legendary lessons" from fierce goddesses from around the world.
Creative Confidence by Tom and David Kelley
Imposter syndrome can come for anyone, but it seems especially prevalent in the creative types. Or those who aren't sure if they're creative… In Creative Confidence, David and Tom Kelley identify the principles and strategies that will allow us to tap into our creative potential in our work lives, and in our personal lives, and allow us to innovate in terms of how we approach and solve problems.  Essentially, be more creative.
Big Dress Energy by Shakaila Forbes-Bell
Clothes should fit the body, not the other way around. And Big Dress Energy offers universal tips and cutting-edge advice that will empower you to shop in a more mindful, sustainable and inclusive way. From insight on how to tap into the protective power of clothes, curating a wardrobe that lasts and turning your makeup, skincare and haircare routines into legitimate forms of self-care, Big Dress Energy will invite you to see your style in a new light so that you can leave the house feeling inspired, happier and more confident.
New Year, New Perspective
If we learned anything about 2022, it's that closed-mindedness is more dangerous than simple ignorance. There's nothing wrong with having a strong moral compass, but opening up to other perspectives is a sign of great intelligence. Maybe it's time to change the way you think, and step into another's shoes.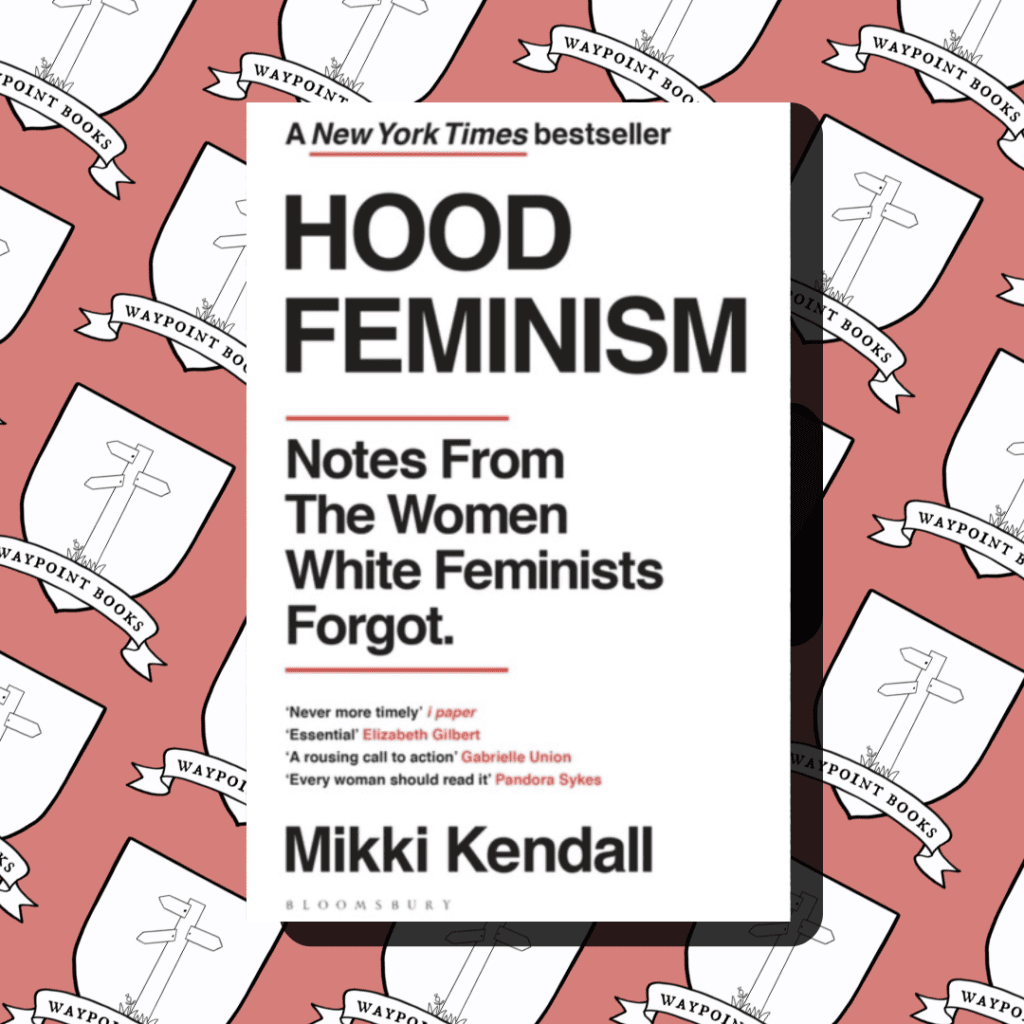 Hood Feminism by Mikki Kendall
One of my go-to recommendations for exercising empathy is Hood Feminism by Mikki Kendall. This nonfiction, written by an exacting journalist, explores the many ways White Feminists fail their BIPOC fellows, and the ways we can do better. Humanising and powerful, it's top of our list for finding a new perspective.
How (Not) to be Strong by Alex Scott
From the football cages of East London to broadcasting to millions, the engine powering Alex Scott's remarkable journey has always been her resilience. But thanks to a 'push-through mentality' the world has only ever seen the 'strong' side of Alex Scott. Now the former Lioness is ready to lower the shield. In How (Not) to Be Strong, Alex shares the inspiring lessons that have shaped her, from finally confronting the legacy of a tumultuous childhood to the tarnished truth behind the gleaming football trophies.
7 Step Mindset Makeover by Domonique Bertolucci
For most people, achieving our goals, creating new habits, and making other positive changes in our lives can be very difficult to do. We either can't get started or end up in an endless cycle of making progress and then undermining or sabotaging that progress. But it's not because we're lazy or lack commitment. Often, it's because we start our quest for change in the wrong place… focusing on our actions. What we really need to do when we want to change or improve our lives is to focus on our MINDSET. When we get our mindsets right, everything else will fall into place. With 7 Step Mindset Makeover Domonique takes you through: how to detox your dreams, discover your 'no', choose your mood, ignore the voices, confront the enemy, say goodbye to your 'but', and see clearly into your future.
New Year, New Relationships
"Relationships take work" – and whether you're looking to enter a new relationship, or bring some spice back to the one you're in, we've got a mixture of dating advice guides that can bring back a bit of romance.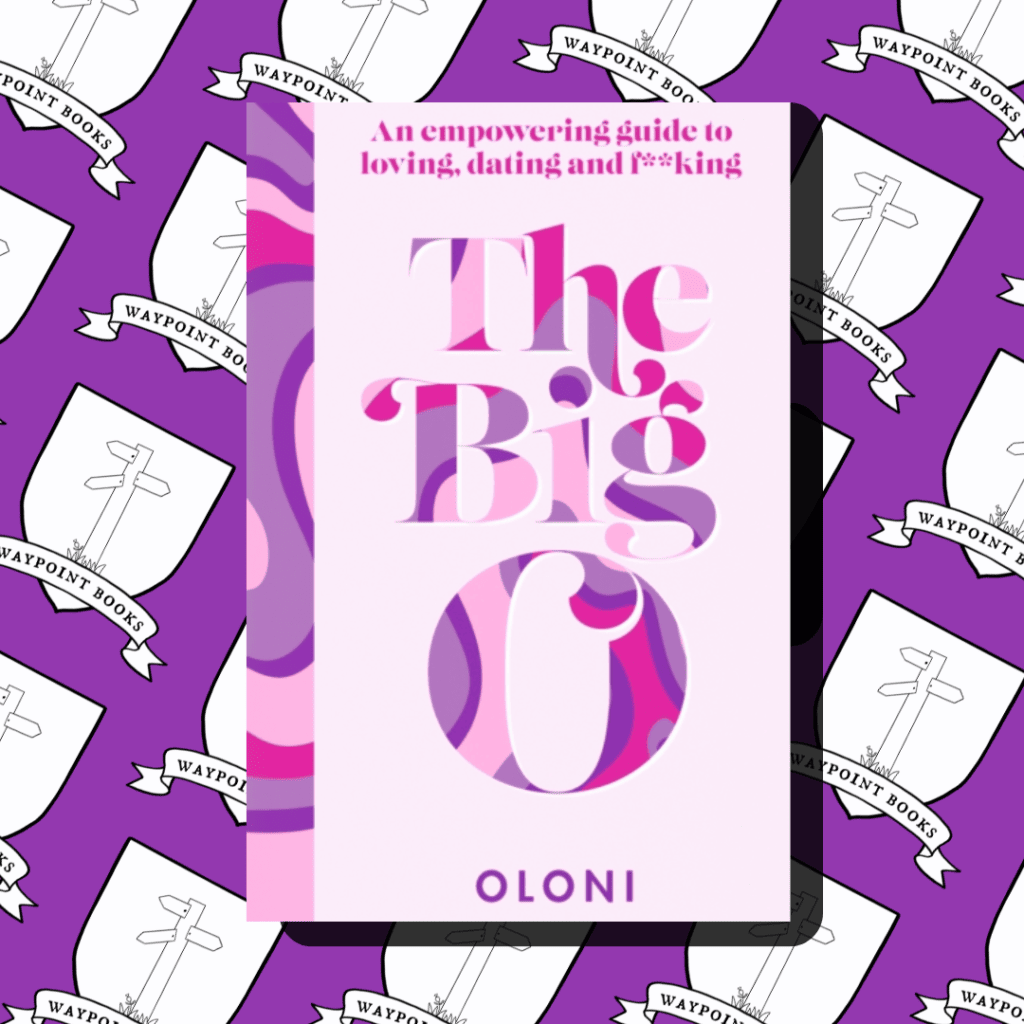 The Big O by Oloni
Oloni – Twitter's famous sex and relationships educator – is on a mission to empower women to explore, express and embrace their sensual, sexy selves. The Big O is the ultimate sex-positive manifesto that will show you how to reclaim and pursue your sexual desires, sensuality, autonomy, and pleasure. By breaking down taboos, rejecting shame, and refusing repression, we can all harness the power of sexual freedom and start enjoying the – sex – life we've always dreamt of.
Dating Sucks but You Don't by Connell Barrett
Rejection. Ghosting. Not knowing how to talk to women. For many men, dating just sucks. But it doesn't have to. There's a simple, yet powerful, way to gain instant confidence and attract a great girlfriend: Be authentic. Whether you want to confidently approach women, get quality matches on dating apps, or learn how to avoid the "friend zone," Dating Sucks but You Don't is your step-by-step blueprint for landing your soulmate.
How Not to Die Alone by Logan Ury
Other than having a great title, How Not to Die Alone draws from years of research, behavioural scientist turned dating coach Logan Ury reveals the hidden forces that cause those mistakes. Her fresh approach to dating tips means you're not only aware of the behaviour shifts which might be sabotaging your relationship, you can actually change your behaviour.
New Year, New Independence
The number of singletons (worldwide) is on the rise, and according to the media, it's for a variety of reasons. So maybe, instead of getting into a new relationship, 2023 is about finding some empowerment in independence; re-establishing boundaries, expectations, and actively participating in some self-care. But if the thought of independence sounds intimidating, these books will break down those barriers and introduce us to a new world of One.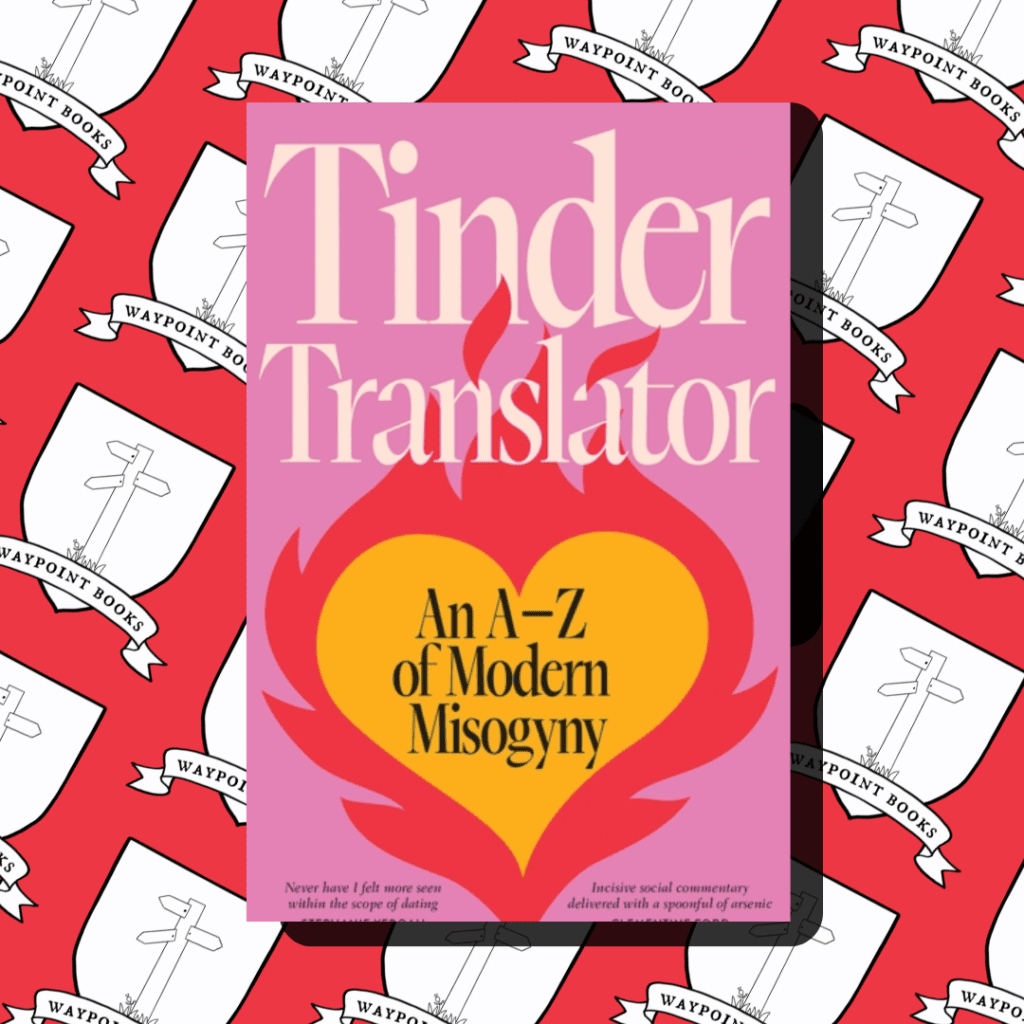 Tinder Translator by Aileen Barratt
Through her Instagram account, Aileen has heard from thousands of people on their dating experiences, in addition to her own years spent on dating apps. This dictionary of douchebaggery is part reference, part rant and part rallying cry for anyone navigating the sometimes gross and exhausting experience of dating, but also just for everyone who is sick of the patriarchy, whatever their relationship status. A fun small hardback, Tinder Translator is the perfect gift for friends (or for yourself) – whether they're dating or not. It will make you laugh, sigh, think, and leave you feeling empowered and resilient.
Everything is Washable by Sali Hughes
From the author who brought us Pretty Honest, the complete breakdown of advice the beauty industry wants to gatekeep, comes Everything is Washable , is a smart guide to help you navigate modern life. Sali Hughes offers striking good sense on: home; food and drink, fashion; health and beauty; life and finances; friends, relationships and family. From useful, everyday tips such as how to cut your own fringe and how to buy great second-hand clothing, to the less talked about, agonising questions like how to split finances with your partner and how to grieve, Guardian beauty editor Sali Hughes has advice on the big and the small, and everything in between.
How to Heal from Heartbreak by Carissa Potter
Breakups are messy. They're emotional. They're raw. But all of that pain doesn't go away after the initial break. It sticks around–sometimes for a long time, sometimes forever–like grief. Whether you were the dumper or the dumpee, if you were together for four months or four years, going from a "we" to a "me" is not simple. The How to Heal from Heartbreak journal is a nonjudgmental friend you can share all of your feelings with. With questions that hit all of the stages, from shock and anger all the way to sort of acceptance, you will learn more about yourself and what you want in a relationship. And most importantly, you will learn that the love you gave was never–and will never be–a waste.
New Year, New Productivity
2022 also saw a mass increase in self-employment, resignations and flexible working hours. With so many taking on the responsibility of managing their own working lives and environments, here are a few recommendations for getting ahead with a new productivity.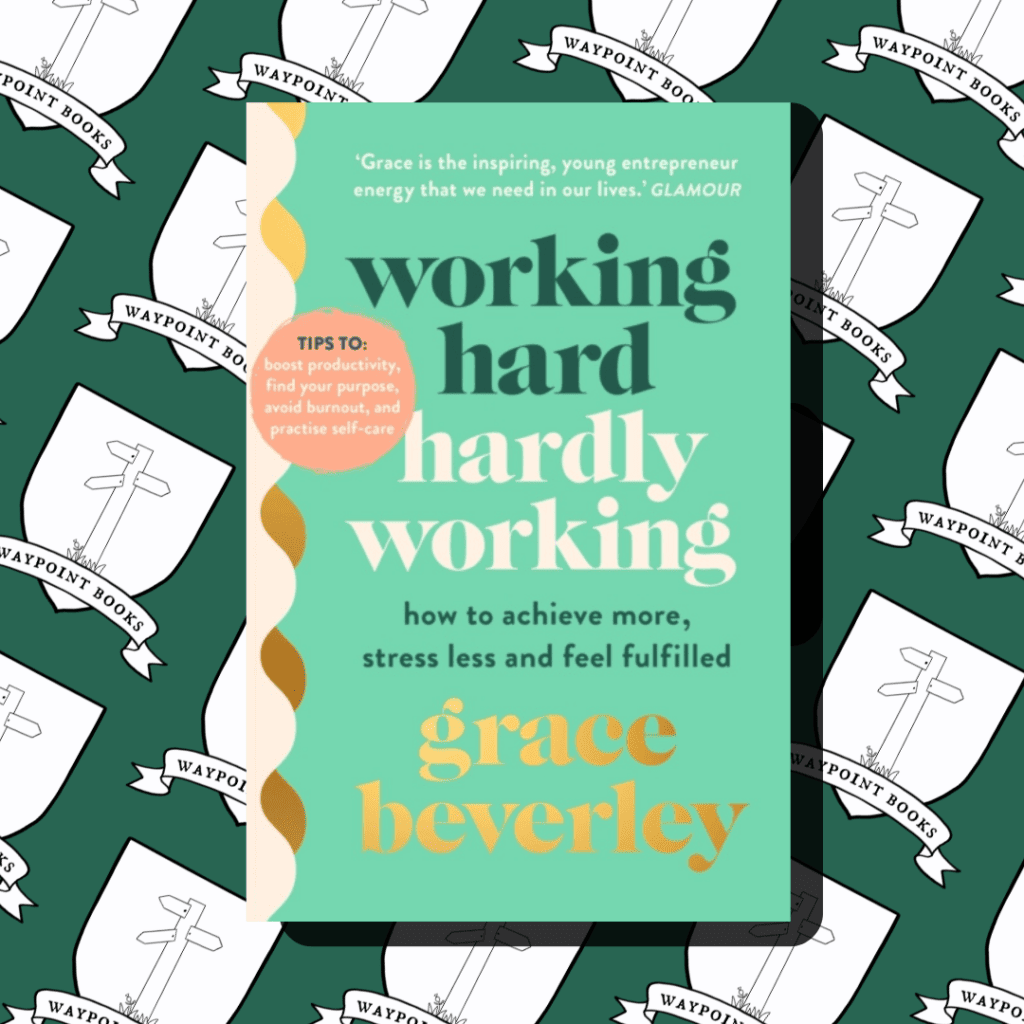 Working Hard, Hardly Working by Grace Beverly
We all know the pressure of feeling like we should be grinding 24/7 while simultaneously being told that we should 'just relax' and take care of ourselves, like we somehow have to decide between success and sanity. But in today's complex working world, where every hobby can be a hustle and social media is the lens through which we view ourselves and others, this seemingly impossible choice couldn't be further from our reality. In Working Hard, Hardly Working entrepreneur and self-proclaimed 'lazy workaholic' Grace Beverley challenges this unrealistic and unnecessary split, and offers a fresh take on how to create your own balance, be more productive and feel fulfilled.
Atomic Habits by James Clear
Atomic Habits has sold millions of copies, and is gold standard for habit building advice. Clear is known for his ability to distill complex topics into simple behaviors that can be easily applied to daily life and work. Here, he draws on the most proven ideas from biology, psychology, and neuroscience to create an easy-to-understand guide building atomic habits.
Indistractable by Nir Eyal
International best-selling author, former Stanford lecturer, and behavioral design expert, Nir Eyal, wrote Silicon Valley's handbook for making technology habit-forming. Five years after publishing Hooked, Eyal reveals distraction's Achilles' heel in his groundbreaking new book. Indistractable  reveals the hidden psychology driving us to distraction. He describes why solving the problem is not as simple as swearing off our devices: Abstinence is impractical and often makes us want more.  
New Year, New Home
Whether it's your first place, or you're looking to revitalise your home; sometimes it just takes a little inspiration to help you manifest and realise the perfect home. But step away from Pinterest; these books have practical advice and suggestions, no matter what your style might look like to live in.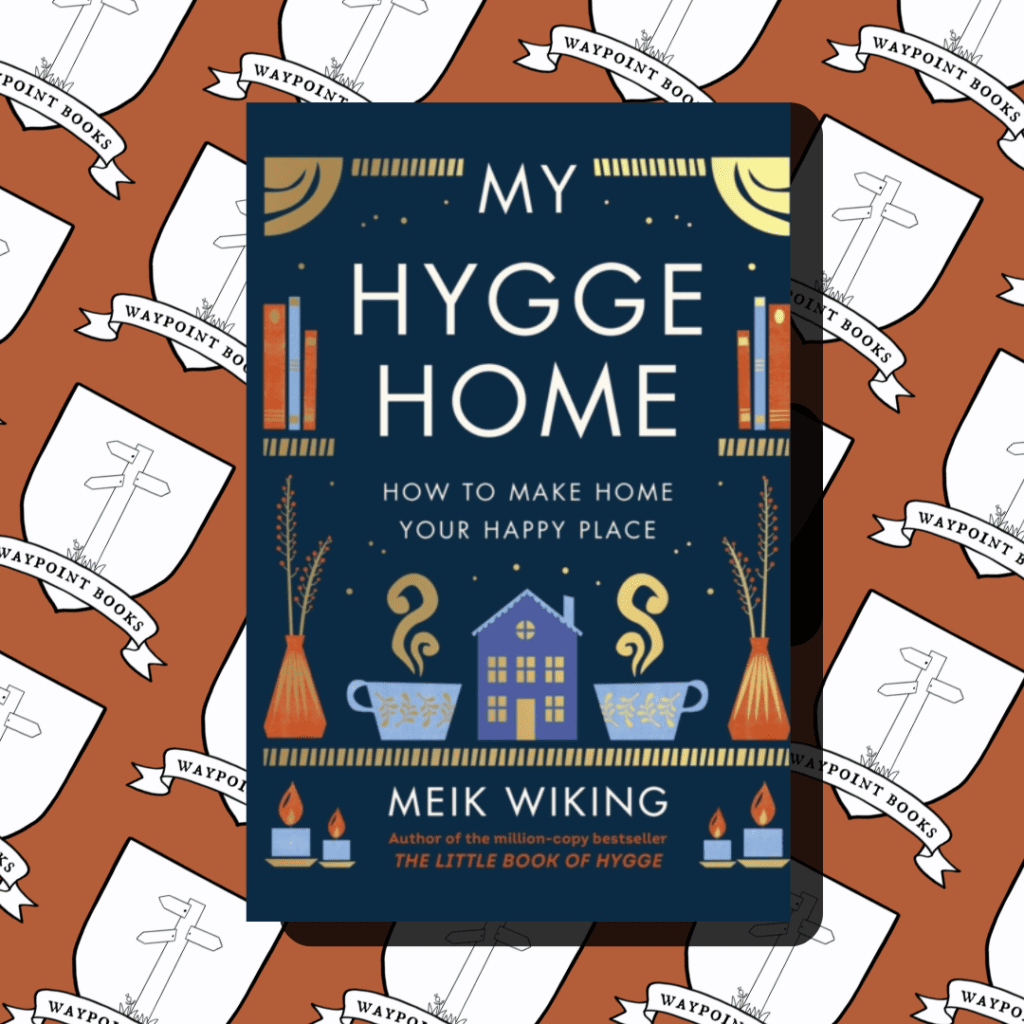 My Hygge Home by Meike Wiking
The urge to nest and control our close environments has never been stronger. We spend more time in our homes than anywhere else—but the way in which our homes impact how we feel has remained relatively unexplored until now. My Hygge Home will teach us all how to create a much-needed cozy safe space in our homes into which we can retreat to escape the tough things going on in the outside world. Meik will explore the size of our spaces, the way we decorate our homes, the amount of natural light coming in, how much access to green space we have and how we can extend these design principles from inside our homes to our neighbourhoods and beyond.
Home Therapy by Anita Yokota
Home Therapy might look like your standard coffee table book – however, it focuses on the four "domains" that must be addressed in each room in order to improve your living experience: The Individual Domain, Organization Domain, Communal Domain, and Renewal Domain. Instead of basing decorating decisions on trends and fads, you'll be able to create thoughtful, personalized interiors that support your authentic self.
Masterclass by Abigail Ahern
The new book from interior design powerhouse Abigail Ahern, Her Masterclass is based on the building blocks that will make your home look great: seating, lighting, walls, floors and accessories. Abigail demonstrates her style perfectly with original location photography and case studies of fabulous homes. From key furniture arrangements and fail-safe magical formulas for surfaces, to cracking the code on mixing and matching lighting, from 'fake it till you make it' flooring to stylish statements with tiles, as well as remedies for renters, there are infinite ways to spice things up. Abigail imparts the tips, tricks and insider knowledge that she has honed over many years at the top of her game.