Sapphic Summer Recommendations 💜💗
What kind of read are you looking for this summer? Short like short shorts? Sweeter than tequila? Well, whatever your summery tastes, we think we've got the sapphic recommendation for you. We know that a lot of companies jump on the LGBT bandwagon around this time of year. And we know why. But Waypoint Books makes a point to always recommend a great selection of LGBTQ+, BIPOC and Disability Rep books. And the ones below are just a few of our favourites.
Clap When You Land by Elizabeth Acevedo
The first recommendation for you is a quick but powerful read. Clap When You Land is a novel in verse from award-winning poet and author, Elizabeth Acevedo, who brought you With the Fire on High and Poet X. We follow two young women who've never met, who live thousands of miles apart, but who share the same profoundly traumatic event. Dealing with important themes such as poverty, family, betrayal and sexual harassment. Make sure to check the trigger warnings for this one, because the use of poetry in this novel will tug at all of your heartstrings.
The Henna Wars by Adiba Jaigirdar
The Henna Wars is a rom-com about two teen girls with rival henna businesses. When Nishat comes out to her parents, they explain that 'Muslim girls aren't lesbians'. And whilst Nishat doesn't want to hide who she is, she also doesn't want to lose her relationship with her family. Flavia is beautiful and charismatic, and Nishat falls for her instantly. But when a school competition encourages students to start their own businesses, Flavia and Nishat are pit against each other in their very own henna war. A cute romance with contemporary themes of cultural appropriation, homophobia and an Own Voices author create a perfect mix. And if you like this one, Jaigirdar has a second novel – Hani and Ishu's Guide to Fake Dating.
Love is for Losers by Wibke Brueggeman
This is the romantic comedy for all those who try to kid themselves that they don't like romance at all. Love is for Losers is Adrian Mole meets My The Edge of Seventeen, with our main character, Phoebe, furious that her best friend has a new boyfriend and that's ALL they want to talk about. With more spare time, and God Mother who's desperate to get her out of the house, Phoebe starts volunteering at a charity shop – where she meets a very attractive, very empathetic Emma. This is perfect for fans of Sex Education or Heartstopper.
The Falling in Love Montage by Ciara Smyth
The Falling in Love Montage follows Saoirse, a cynical 'realist' who knows her mother's early-onset dementia could be genetic. She's not looking for a relationship, what would be the point? But after a chance encounter at a house party, Saorise is about to break her own rules. Ruby, a fan of mischief, romance and completely unbothered by Saorise's rules, proposes a loophole; one summer of fun, filled to the brim with montage worthy cliches. The perfect plan. Except they're forgetting – at the end of the montage the characters fall in love for real.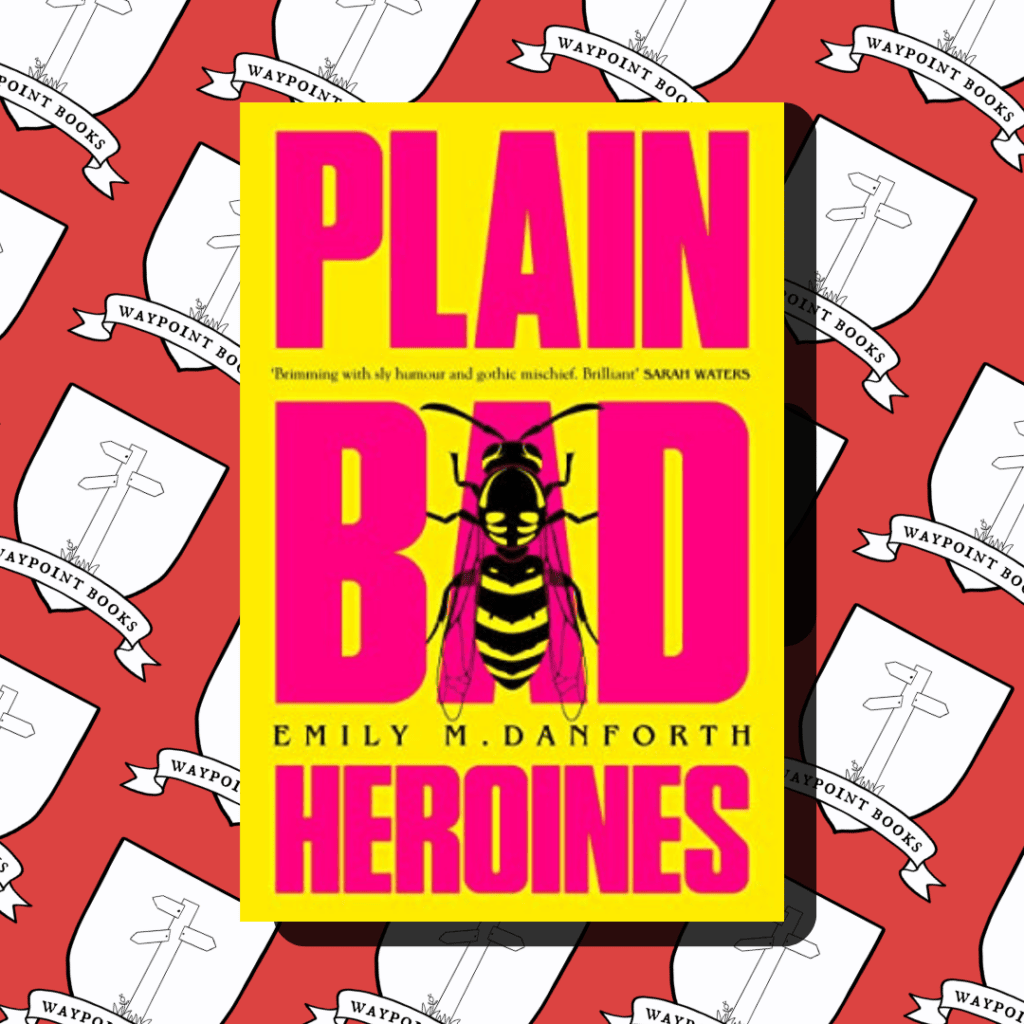 Plain Bad Heroines by Emily M. Danforth
Plain Bad Heroines took the internet by storm when it was initially released; a deeply insidious dark Academia novel, following three women and their ties to The Brookhants School for Girls. Starting in 1902, Flo and Clara are impressionable students, obsessed with each other and a daring young writer named Mary MacLane, author of a scandalous bestselling memoir. They create a private club in her honour, The Plain Bad Heroines Society, meeting in a nearby apple orchard. This is where their bodies are discovered, with a copy of MacLane's book splayed between them – victims of a swarm of angry yellow jackets. And when, over the next five years, three more people die mysteriously – Brookhants School for Girls closes its doors forever. Over a century later, a novel has revived the story of Flo and Clara, and is being adapted into a film. But as Brookhants' doors are opened again, past and present become intertwined, and the old curse seems to have awoken.
Perfect on Paper by Sophie Gonzales
Perfect on Paper is follows Darcy Phillips, the voice of an anonymous relationship advice service, who is being blackmailed. Alexander Brougham caught her collecting letters from Locker 89 – out of which she has been her questionably legal business. In exchange for keeping her secret, Darcy agrees to become his personal dating coach to help him win his ex-girlfriend back. Darcy has a good reason to keep her identity secret, as there are things she's done which could ruin her friendship with Brooke, Brougham's ex. Of course, the other secret she's keeping is that she's had a crush on Brooke for a while… what could possibly go wrong?